Manufacturers began offering CPO (Certified Pre-Owned) programs in the 1990s to distinguish certain used vehicles from others. These vehicles exemplified the qualities of a well-cared-for model with low mileage and little, if any, issues during the last owner experience. In other words, manufacturers feel that CPO vehicles can represent their brand in much the same way a new car would.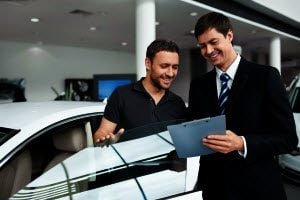 This implied endorsement comes with a host of benefits to Warrington, Chalfont, and Doylestown vehicle owners, who can enjoy a high-quality used vehicle with less worry about problems that can plague other types of owner experiences. Read on to learn more about the benefits of a Certified Pre-Owned program and why CPO cars can be more worth your time and money.
Shop Certified Pre-Owned
Why Buy Certified?
Each manufacturer maintains their own CPO program with its own guidelines, benefits, and operational procedures. However, they all share a meticulous approach to inspecting eligible cars before they're granted certification.
This inspection is always performed by a mechanic certified to work on that brand, ensuring they're familiar with common issues and have the knowledge to address them. Specific inspection guidelines leave no stone unturned. For instance, Cadillac's 172-point vehicle inspection requires an extended road test in addition to examining the underside of the vehicle and its engine compartment.
Many seemingly small issues, like a sagging headliner, will rule out possible CPO candidates or force them to have the issue corrected before being put on the lot. Owners can therefore know confidently what parts of their vehicle were examined and whether or not issues were fixed before the car changed hands.
Recent Model, Low Mileage Criteria
Finding a Certified Pre-Owned badge on a vehicle automatically tells you the vehicle was made recently and that it has comparatively low mileage.
Nissan's CPO program, for example, only certifies cars within the most recent six model years, and these cars must have less than 80,000 miles on the odometer. Nissan also ensures that their all-electric Leaf cars have at least nine out of 12 bars of total battery capacity.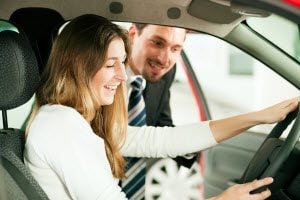 Stringent requirements like these automatically place CPO vehicles on a pedestal compared to others and assure you they have some of the latest features and a lower likelihood of issues related to high-mileage use.
Extended Warranty and Better Service
Most CPO programs don't just end at an inspection and a badge; they carry with them a promise to correct any issues the owner might have within the next few years or miles. Going back to Cadillac's program, each CPO vehicle enjoys the same 6-year, 70,000-mile bumper-to-bumper warranty that accompanies new Cadillacs.
In addition to a warranty, you're likely to obtain benefits like 24-hour roadside assistance, loaner cars, or a few covered routine services, such as several free tire rotations. The aim is to ensure that a used vehicle owner can feel just as pampered as if they had bought new. They can also feel confident knowing their vehicle will have fewer issues and that many of the ones that do happen to occur can be fully covered.
Discover the Benefits of Buying CPO at Fred Beans
Fred Beans has 14 dealers and 19 brands under our umbrella, giving drivers in Warrington, Chalfont, and Doylestown access to a huge range of factory official CPO programs to choose from.
Let us help you find the perfect like-new pre-owned vehicle to take home when you search our CPO inventory, then book a test drive of your favorite models today.