With winter right around the corner, it's time to start thinking about getting your vehicle prepared for the weather conditions to come.
To give our new and returning customers a more comprehensive idea of what needs to be done to prepare a car for the winter, our team at Fred Beans has put together this guide. In this free educational Your Guide to Preparing Your Car for the Winter, you'll learn about topics like…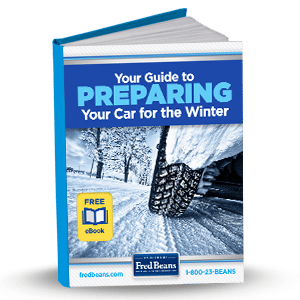 Why winter preparation is important for your vehicle
What you need to do to prepare your vehicle
Helpful winter driving and vehicle maintenance tips
Essential items to keep in your vehicle during the winter
After reading this guide, you will be armed with all the information you need to successfully get your vehicle ready for the winter season. All you have to do to access your free eBook with coupons is to fill out the short information request form on this page and click Get Instant Access. Then, you'll be able to download you Your Guide to Preparing Your Car for the Winter instantly!