Meet the team who makes it
Better at Beans!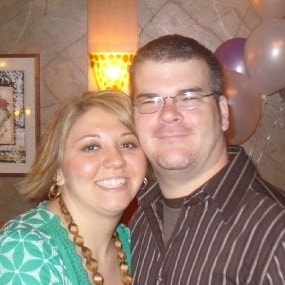 DARREN MCGETTIGAN
My name is Darren McGettigan. I am originally from Bensalem and attended Bensalem High School. I got my start in the automotive industry selling cars at James Toyota, which ironically is now Fred Beans Toyota! I started with Fred Beans over 17 years ago working as a Shipper and Receiver at the Langhorne location and moved into a counter position at what is now Auto Express Langhorne. From there I received an opportunity to run the parts department at what is now CarStar Doylestown while also working part- time as a Tow Truck Driver. From there I began working 3rd shift at the Parts Distribution Center and was soon offered a Mechanical Sales role in 2011. A few years later I was promoted to Powertrain Manager and a few years after that I was promoted to Business Development Manager, which is the position I hold now. I'm looking forward to my continued growth at Fred Beans and for the future advancement opportunities to come! 
At Fred Beans there are so many locations and opportunities to advance whether something becomes available at your current location or another building. There have been many opportunities available to me that I've been able to take advantage of to progress my career. I love how every day is something different, we work with so many different people, businesses and customers and we are always finding ways to improve. I enjoy a challenge so working with a variety of companies and customers that have different needs makes me excited to go to work.  
There are so many opportunities available at Fred Beans. You can move laterally, up, or down all within one organization so there is something for everyone to find and enjoy.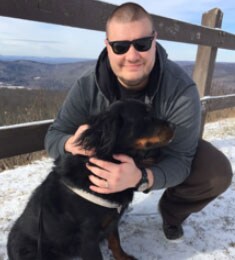 ANDREW BERECZKI
My name is Andrew Bereczki and I grew up in Doylestown. Having grown up in the area I had always heard the name Fred Beans. While attending high school I was looking for a part time job so I could save money for my first car. I applied for a detailing position at Fred Beans at 17 years old. After graduating high school, I went full time in the summer and being 18 and having to get up at 6am did not work for me.
The detail manager was not so forgiving with my inability to wake up at 6am after the third time. I started school at Kutztown University for Accounting but soon realized my funds ran short. I reached back out to a very forgiving detail manager and got my job back. I learned the importance of timeliness and rebuilding bridges. I worked in detail for 3 years and continued working on my education. I saw the opportunity for an accounting position that I thought I would be qualified for at the Fred Beans Doylestown accounting office. I have worked in the office for the past 5 years.
Fred Beans has provided me an ample amount of experience in my field as well on the job training. I participated in the Fred Beans Leadership academy and completed an advanced Excel course at Bucks County Community College. With this training I was able to move up within the accounting office to my current role as Deals Team Leader. Even though the company is so large, the people make you feel part of the family.
With locations all over PA and NJ there are growth opportunities everywhere. My path from high school detailer to Accounting team leader should be an encouragement for anyone looking to start a new career in the automotive industry.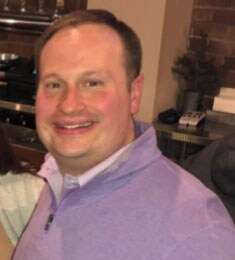 ANDREW MACMILLAN
My name is Andrew MacMillan and I have lived in Doylestown PA my whole life. After graduating from CB East high school, I decided to further my education at Bloomsburg University of Pennsylvania. I pursued a degree in Communications with a minor in Criminal Justice. I didn't really know what I wanted to do after graduating and completing an internship, so I moved back home. Growing up in the area I had always heard of the Fred Beans name, so I decided to apply for a position to earn some income while I figured out what I wanted. I soon accepted a position as a Picker with the parts warehouse.
At the warehouse, I had the opportunity to work in many departments which helped me gain a lot of knowledge about the automotive industry and company. While working at the warehouse I had noticed the recruiting department was looking to add a recruiting assistant to their team, so I approached my manager at the time about the idea of transferring. I was overwhelmed when I heard the recruiting and human resources manager wanted to meet with me as well as the Vice President. After going through the transfer process, I was offered the position and have since grown into the role I'm in now as a recruiter. I have been given a lot of training along the way with the Fred Beans Organization.
I was asked to attend leadership classes at Bucks County Community College while at the warehouse and completed a Dale Carnegie course that has greatly impacted me not only as an employee but also has an individual. This constant training along with the guidance of many managers has got me to the point I am at now. Anyone that is considering a career with the Fred Beans organization should know that there are people and programs here to support you along with your career. I didn't know what I wanted to do when I originally accepted a position with the company, but the constant support and growth opportunities have made me want to stay with the Fred Beans Organization.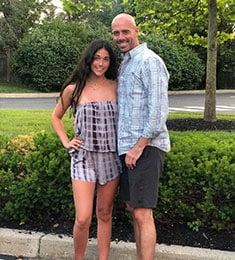 LARRY STORM
My name is Larry Storm. I am originally from Philadelphia, PA. In 2000, I graduated from Ursinus with a bachelor's degree in business communications. Prior to getting into the automotive industry I worked in Manayunk at Grape Street Philadelphia which is now Mad River starting out as a bartender and eventually becoming the Manager. I always enjoyed working with the public but wanted a better schedule and quality of life. I applied to the Fred Beans Sales ad at the Chevrolet store in hopes of gaining a better opportunity. Not having prior sales experience, I was uncertain whether it would be the right fit for me. Nevertheless, I accepted a sales position and began the initial company sales training and onboarding. The training exceeded my expectations and initiated my drive to succeed in sales. Not only was it exceptionally thorough, the company's family-owned values were unique and refreshing to me. After my initial sales training, I knew I could not only make a good living in the Automotive Industry, but I could make a career out of it with the Fred Beans Family of Dealerships.
After selling cars for two years, I was promoted to Used Car Sales Manager. Before starting my new role, Mr. Beans had me spend time with senior leadership at multiple stores, which enabled me to prepare for my new role with hands-on training from some of the best leaders in the business. I attended NCM in Kansas City which provided me the background on a used car department. I also had the opportunity to be a part of the Fred Beans Grower's Program where I was sent to various leadership classes and offsite sales trainings. Fred Beans made the decision to continue to invest in me and sent me to the NADA Academy, which is a year-long intensive program, featuring the latest in Automotive Industry trends and developments, as well as the fundamentals needed to operate a successful and profitable automotive business.
I spent six weeks at the NADA Academy where I learned more about Sales, Parts, Service, Expenses and Financials from some of the best instructors in the industry. In 2018 I was promoted to my current position as General Manager at our Volkswagen store. I believe the multiple opportunities that were afforded to me helped develop my knowledge and understanding of the industry, so I was prepared for success in my position as General Manager. At Fred Beans Family of Dealerships, we have the benefit of being a family owned business with a corporate structure. We focus on a healthy work environment and personal growth. I am grateful for everything the Fred Beans Family of Dealerships has done for me and for the tools they have given me to succeed. I truly believe it is the best company to work for in the automotive industry.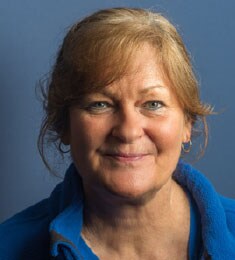 KITTY HOLTHENRICHS
My name is Kitty Holthenrichs and I grew up in Levittown PA. I graduated from Pennsbury High School in 1977. I had a connection to Fred Beans very early on in my life. My junior high school was across the street from Fred Beans' first garage. I was a frequent customer at Big Oaks. My boyfriend, who is now my husband, purchased his first vehicle from Fred's first dealership in Newtown, PA.
I continued to purchase vehicles from Fred Beans throughout my life. In 2010 I wanted to return to the workforce and decided to apply for a job with Fred Beans. Having grown up knowing the name and seeing his business grow, I thought it could be a great opportunity. I was hired as a manager in the small zone at the Fred Beans Parts Warehouse in Doylestown, PA. I trained for a year learning a lot about the automotive business. This position has taught me communication and people skills.
The company has impacted my personal growth which in return has helped the growth of my team. Fred Beans has become more than a great opportunity. I truly love my job. It's the type of job that makes you want to get up in the morning and go to work. The benefits, the pay, and the people are all awesome. It is a great place to work and there are a ton of positions for everyone. From someone who just graduated, someone returning to the workforce for the first time in years, or someone looking for part-time work after they have retired, there really is something for everyone.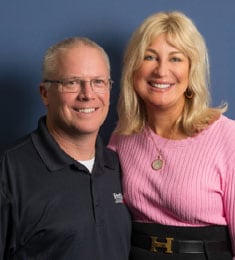 MIKE MERKELT
My name is Mike Merkelt and I grew up and have lived in Doylestown PA my whole life. While attending high school I also attended Middle Bucks Institute of Technology in the automotive program. After high school I entered the Air Force and continued to develop skills with heavy equipment. 2 weeks I after I got out of the Air Force I was hired as a mechanic at the Mitsubishi store in Doylestown.
At the time this store was run by Beth Beans Gilbert. I worked my way through the shop and became a master Mitsubishi tech and a group leader. After 20 years of being a group leader I wanted to take the next step as a supervisor. I approached Fred about an opportunity at the Parts WH. I have now been at the WH for 7 years in my current role as Warehouse Floor Supervisor. I went from managing 4 techs at Mitsubishi to now over 70 associates at the warehouse. I am extremely grateful for the opportunities I have been given here. It is truly a family run business.
The support of Fred and Beth allowed me to go from an entry level tech, to a master and now my role as Supervisor. I never expected to be where I am now. The growth of the company over the years has opened so much opportunity for someone looking to start a career. The thing I love the most is the people I work with and the connections I have made over the years. My role as Supervisor allows to me to now help my team grow in the company just as I did.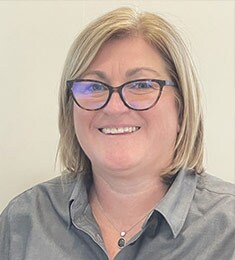 Anna Reif
My name is Anna Reif, I grew up in Warminster, Pa and graduated from William Tennent high school.  Before I came to Fred Beans, I worked at another collision shop as an Office Manager. When I started with Fred Beans, I was originally hired to assist with Accounts Receivable for the CarStar Collision Center in Doylestown. Over time, I started getting involved in all aspects of the shop including Parts and Paint and became the Office Manager. I was even able to obtain my estimating license during my time there. Most recently, I was promoted to be the General Manager of our Newtown CarStar!
I have received tremendous support to help me progress in my career at Fred Beans. I have had the opportunity to attend Dale Carnegie and Leadership Training Courses in addition to the guidance from our Collision Director. My director encouraged me to take on more responsibilities and learn the ins and out of the shop including writing a business plan and estimates. He really invested in my goal to grow within the company and pushed me to achieve where I am today.
Fred Beans is a very unique place to work. Upper management makes you feel like you are part of the family. You can tell they really care about your health and your family and make it a priority, especially with their healthy living program. There aren't many companies like this that care about their employees, want them to be educated and check in with them. Mr. Beans called me the other day and asking if I was having fun in my new position! He wants everyone to enjoy what they are doing here. This is the only company that I have experienced that gives employees so many opportunities to improve themselves both personally and professionally.