If you want to keep your vehicle driving through the streets of Mechanicsburg for years to come, you're going to have to get regular maintenance. It may seem like a chore, but the most common service you'll ever need only needs to happen about every six months. Even then, the service itself usually takes less than an hour.
This service is, of course, an oil and oil filter change. While it's a relatively simple service, you still need technicians you can count on to get the job done. For an oil change near Mechanicsburg, PA, there's no better option than the top-of-the-line service center at Fred Beans.
About Mechanicsburg PA
Mechanicsburg has been a good place to live since 1828. At least that's what the borough's motto is. It's easy to believe as well, since the roughly 9,000 residents get to enjoy all the benefits of a booming economy in addition to numerous attractions they're free to enjoy in their spare time.
There are a wide variety of attractions available in town, so all kinds of people can find something to pass the time. For a more thrilling form of entertainment, you can stop by the Williams Grove Speedway to see a race. Those looking to relax can head to the well-maintained McCormick Park for outdoor fun. Wherever you go, your car will need quality oil to stay in shape and get you around reliably.
Why Oil Changes Matter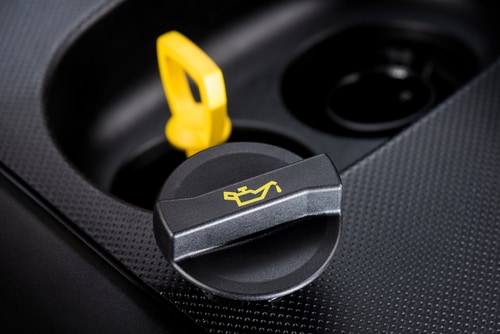 It's easy to want to skip an oil change, but you shouldn't do so. Oil is effectively the life blood of your car, and when it needs a transfusion, you need to make sure it gets one. Oil's purpose is to serve as lubrication for your interworking engine parts. Without oil, these parts will just grind against each other until the friction wears them away.
Over time, oil will degrade. As it degrades, its lubricating abilities are severely hindered, so your engine parts won't have the necessary protection against friction that they need. While old oil can be dangerous, contaminated oil can be even worse. That's why it's important to get your oil filter changed as well. You don't want any dirt or other debris infecting your oil supply and corroding your engine.
About Our Service Center
To get a proper oil change, you'll need the help of a premium service center, and that's exactly what you'll find at our dealership. The Fred Beans family of dealerships was founded on the ideals of customer service, and that applies no matter what your automotive needs are.
Our state-of-the-art service center is equipped with all the latest technology and staffed by highly trained service professionals. They have experience working with a wide variety of makes and models, so don't hesitate to bring your car in no matter what you drive. Considering the fact that our technicians can handle transmission repairs and engine mount replacements, a simple oil change is largely a simple procedure.
Visit Us for an Oil Change near Mechanicsburg PA
When you're looking for a quick and quality oil change near Mechanicsburg, PA, Fred Beans dealership is happy to help. Our technicians look forward to meeting you and helping with all your auto repair needs. Contact us to schedule your maintenance appointment today!