Located in the eastern part of the Lehigh Valley where the Delaware River meets the Lehigh River, Easton is home to more than 26,000 people. It's also the county seat of Northampton County.
According to some sources, the city is divided into four distinct sections: Historic Downtown, the West Ward, the South Side, and College Hill.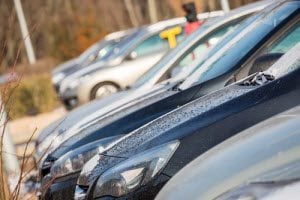 The greater Easton area also includes Forks Township, Palmer Township, Williams Township, and the boroughs of Glendon, West Easton, and Wilson.
As a
used car dealer near Easton, PA
, our team at Fred Beans Used is very proud to serve the drivers in this community.
Automotive Financing at Fred Beans Used
One of the primary ways that we do so is through the services provided by the expert team at our finance center.
If you're looking to
secure automotive financing
for a vehicle that you have your eye on, you can fill out a simple application that's available on our website. Here's some of the information that we'll need to pre-approve you for financing:
Requested Amount
Desired Loan Term
Intended Down Payment
Trade-In Status
Type of Vehicle
Name (First and Last)
Email Address
Phone Number
Home Address
Social Security Number
Date of Birth
And just a few more!
All in all, it's an extremely simple process. At Fred Beans Used, you won't face the same roadblocks and headaches that you've found at other dealerships in the past.
Once we receive your pre-approval paperwork, we'll begin working on your request immediately. Our financial wizards will consult our well-honed network of banks and lenders to come up with an auto loan plan that makes sense for your situation.
That means that you'll get the value that you deserve at Fred Beans Used, 365 days a year.
Fred Beans Used - Extensive Inventory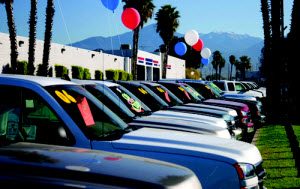 Now that you understand a bit more about the
automotive financing process
at Fred Beans Used, it's time to learn about our gigantic used car inventory.
We carry over 1,500 models from a variety of manufacturers, ranging from Ford, Hyundai, and Toyota to Volkswagen, Kia, and Nissan.
We have practically every type of vehicle under the sun: two-door cars, four-door cars, convertibles, crew cab pickup trucks, extended cab pickup trucks, full-size cargo vans, hatchbacks, regular cab pickup trucks, sport utility vehicles, and station wagons.
It doesn't matter if you're looking for a family cruiser, a high-performance sedan, or an all-terrain truck; it doesn't matter if you're a daily commuter or a new driver; there's something for everybody at Fred Beans Used.
Learn More About Used Cars near Easton, PA
What
does matter
is if you live close to Easton, Pennsylvania. If so, we encourage you to
visit us at Fred Beans Used
as soon as possible to find out how we can help you.
There are three major ways to contact us: through the phone, on our website, or in person. Don't wait any longer! We look forward to hearing from you today or tomorrow.