Lansdale is a charming borough nestled in Montgomery County, PA, and more than 16,000 people have the pleasure of calling this area home. Everything from an abundance of gorgeous parks, lively events throughout the year, and a close-knit community give Lansdale that small-town charm that we all adore. You'll find that, when you live here, locals are concerned with improving the neighborhood and giving back. Neighbors Helping Neighbors and recycling programs are active in the area, making Lansdale a unique borough.
Community aside, Lansdale is a great place to live, work, and raise a family. With beautiful landscapes and a successful historical society, who wouldn't want to live here? If your home is in this wonderful area, and you're in need of a new-to-you car, then you're probably looking for a
used car dealer near Lansdale
.
Getting the Right Car at Fred Beans Used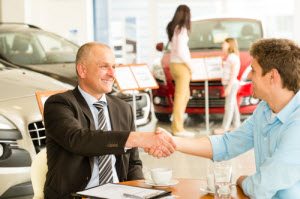 Fred Beans Used proudly serves the Lansdale, PA, area. It's here that you can find the ideal used car for your family. Whether you're looking for a compact sedan, a versatile crossover, or the biggest and baddest truck you can find, we have it all. We have a large array of various makes and models on our lot, so you can rest assured that you'll find what you're looking for at Fred Beans Used.
If you're not so sure what you're looking for, we can help with that, too! We'll be able to show you used models that we think would fit your driving needs. You can test drive what you think might work and make a more educated decision from there.
Extensive Used Inventory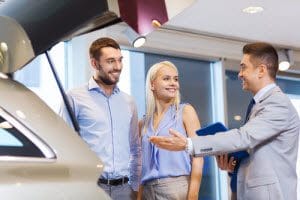 Quality customer service is the name of the game at Fred Beans Used. We're here to help you make the best used car purchase that you can, so that you can get your family from Point A to Point B safely and efficiently. What's even better is that we live and work near the area, too. So we understand the weather conditions in the winter, the
road conditions during spring showers
, and the commutes between different areas. With all this knowledge about the local needs of a vehicle, we can help ensure that you're making the best decision for you when purchasing a used car.
Although our inventory is always changing, we try to keep a great variety of cars on the lot. From certified pre-owned to SUVs to hybrids and more, there's a chance you're going to find exactly what you want. We also work hard to make sure that your car buying experience is as positive and fun as can be!
Purchasing Your Next New-to-You Car
Don't let the need to buy a newer vehicle stress you out.
Stop by Fred Beans
, your used car dealer near Lansdale, and find out how we can help. We look forward to putting you in the driver's seat of your next vehicle!