The Fred Beans Family of Dealerships has been proudly serving the greater Philadelphia area for many years. As the name suggests, we're a family-owned and -operated business dedicated to supplying our community with high-quality automobiles, expert automotive service, and friendly customer assistance.
As a full-service dealership, we strive to meet our drivers' every automotive need. Whether it's finding a new family vehicle, automotive repairs, quality parts, or vehicle information, we gladly supply it.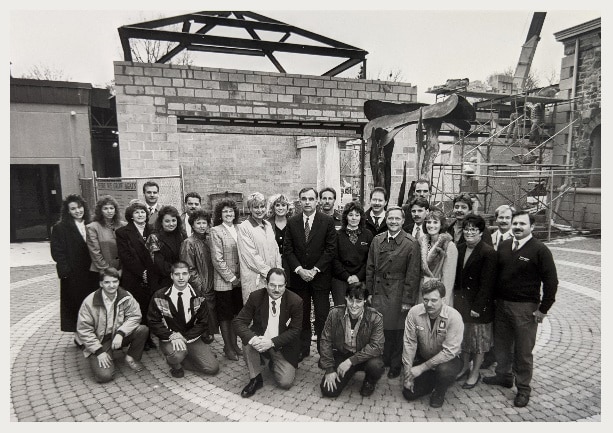 When Fred Beans set out to make a name for himself in the automotive dealer industry, he did not anticipate how far his dreams would take him. Now, with more than 20 dealerships supplying 18 vehicle brands, as well as six Fred Beans collision centers (franchised CARSTAR), two AutoExpress quick service locations, two Carquest locations, four AutoRent locations, and commercial truck sales and parts, Fred says  he achieved his goals by focusing on the customer experience. His hands-on approach to providing great service and thoughtful mentorship has helped craft an automotive group you can rely on.
Fred was honored in 2019 among the
Philadelphia Business Journal's
Most Admired CEOs. In that same year, he was recognized by the Philadelphia Inquirer with a Family Owned Business Award. He is a past recipient of the Central Bucks Chamber of Commerce's Business Achievement Award and
Time
magazine's Dealer of the Year Award in 2001 and was also included as one of Power Brokers: Bucks County's 10 Most Influential in 2000 by The 
Intelligencer
 newspaper. Fred has received the top scouting award from the Bucks County Council of the Boy Scouts of America and recognitions from Bucks County Community College and the Hepatitis B Foundation for his community service.
Committed to Community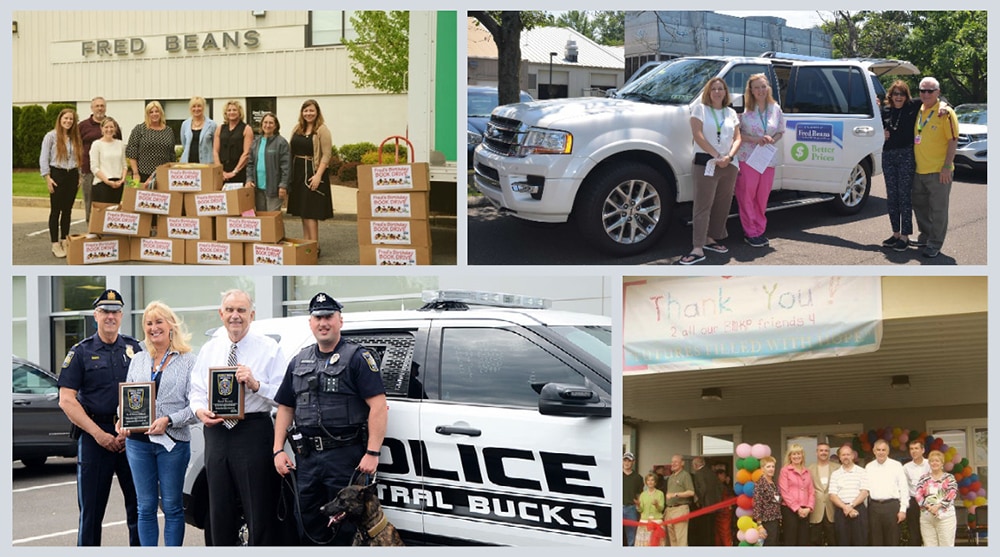 Drawing from his Quaker roots, Fred always has instilled in the family and the business, the philosophy of "doing well by doing good." He formalized this commitment to giving back by establishing the Fred Beans Charitable Trust in 2000, which supports organizations spanning the categories of youth and education, human services, arts and culture, and community development.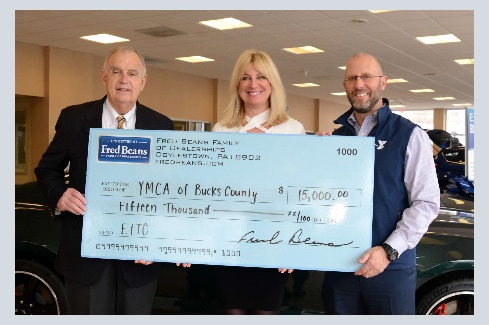 The Fred Beans Charitable Trust recently made significant donations to the YMCA of Bucks County for major renovations to two YMCA facilities and to Doylestown Hospital for the new Cardiovascular and Critical Care Pavilion. Additional contributions include providing a new Harley Davidson to the Warrington Police for its highway patrol fleet and innovative technology to assist the Plumstead Township Police Department, funding for a new Fitness and Athletics Center at the George School, and ongoing support of the American Red Cross, Bucks County Free Library, CB Cares, and Michener Art Museum, among other community partners.
All Fred Beans operations and employees have stepped up community outreach in times of intensified need. When Hurricane Katrina hit the Gulf Coast in 2005, leaving many people without homes or belongings, Fred urged his family of dealerships to unite and work with community leaders to adopt the towns of Waveland and Bay St. Louis, MS. Their efforts raised $113,000 to fund and furnish a state-of-the-art day care center, which was built by the Bucks-Mont Katrina Relief Project.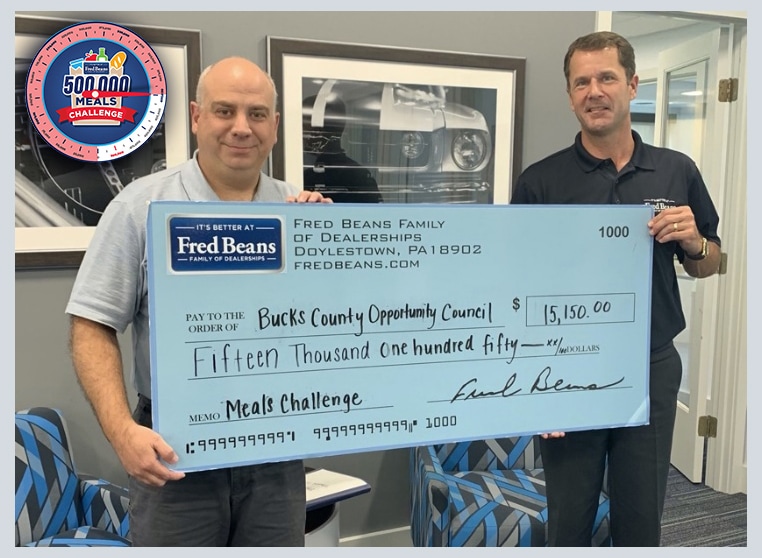 Most recently, the Fred Beans Automotive Group aimed to reassure those hit hardest by the  COVID-19 pandemic that they were not alone in their struggles. In May 2020, Fred and other company leaders initiated the Fred Beans 500,000 Meal Challenge, with a year-end goal of donating 500,000 meals to hunger-fighting organizations throughout Beans' operating area. The Fred Beans Automotive Group funded an estimated 400,000 meals and invited customers and employees to help provide at least another 100,000 meals by the end of the year. The company came close to its goal and remains committed in the fight against hunger. Additionally, Fred Beans employees continue volunteering at local food pantries.
Learn more
how community involvement is part of the Fred Beans employee experience.
Better at Beans with Women on our Team

Fred Beans works closely with his three daughters, Beth, Barbara and Jennifer, who play integral roles in managing areas of the family business. By involving his daughters in the Fred Beans Automotive Group, Fred not only ensures his family values of putting people first are shared throughout the company, but he benefits from the ideas and perspectives that come with having females lead in a traditionally male-dominated industry. Recognizing the strength in this diversity, the automotive group has recruited and empowered women to pave the way for its success. Learn more through this video.