The Fred Beans Automotive Group has been proudly serving Philadelphia, Doylestown, Mechanicsburg, and Langhorne, PA and Flemington, NJ for many years. As the name suggests, we're a family-owned and -operated business dedicated to supplying our community with high-quality automobiles, expert automotive service, and friendly customer assistance.
As a full-service dealership, we strive to meet our drivers' every automotive need. Whether it's finding a new family vehicle, automotive repairs, quality parts, or vehicle information, we gladly supply it.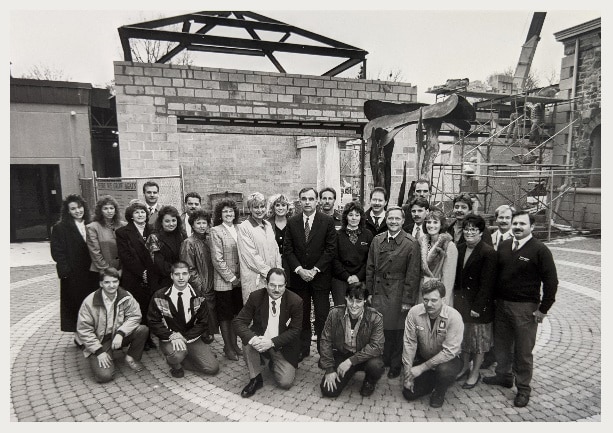 The Fred Beans Legacy
When Fred Beans set out to make a name for himself in the automotive dealer industry, he did not anticipate how far his dreams would take him.
Now, with 25 dealerships supplying 18 vehicle brands, as well as six Fred Beans collision centers (franchised CARSTAR), two AutoExpress quick service locations, two Carquest locations, four AutoRent locations, and commercial truck sales and parts, Fred says he achieved his goals by focusing on the customer experience.
His hands-on approach to providing great service and thoughtful mentorship has helped craft an automotive group you can rely on.
Fred was honored in 2019 among the Philadelphia Business Journal's Most Admired CEOs. In that same year, he was recognized by the Philadelphia Inquirer with a Family Owned Business Award.
He is a past recipient of the Central Bucks Chamber of Commerce's Business Achievement Award and Time magazine's Dealer of the Year Award in 2001 and was also included as one of Power Brokers: Bucks County's 10 Most Influential in 2000 by The Intelligencer newspaper.
Fred has received the top scouting award from the Bucks County Council of the Boy Scouts of America and recognitions from Bucks County Community College and the Hepatitis B Foundation for his community service.
Better at Beans With Women on our Team
Fred Beans works closely with his three daughters, Beth, Barbara, and Jennifer, who play integral roles in managing areas of the family business.
By involving his daughters in the Fred Beans Automotive Group, Fred not only ensures his family values of putting people first are shared throughout the company, but he also benefits from the ideas and perspectives that come with having females lead in a traditionally male-dominated industry.
Recognizing the strength in this diversity, the automotive group has recruited and empowered women to pave the way for its success. Learn more through this video.