So, you have recently purchased a new electric vehicle to lower your carbon footprint and skip those pesky visits to the gas station. Congratulations! The team at the Fred Beans Family of Dealerships thinks you made a great choice and know you'll love hitting the streets of Philadelphia, Doylestown, and Mechanicsburg, Pennsylvania, in your EV.
However, if you're new to the world of electric cars, you probably have some questions, especially when it comes to charging your model. To help, we've created this guide on the best ways to charge your EV at home, so you never have to worry about a low battery in the morning.
---
Charging Your Electric Vehicle at Home
Did you know that more than 80% of the time, most EV drivers charge their cars at home? That's because this is an easy and affordable way to give your car the power it needs to rule the roads. All you need is an outlet in your garage or near where your car parks.
Charging your EV is as easy as charging your smartphone at night. However, you do have a choice of how you charge it. Let's go over both! 
Level 1 Charging
Level 1 charging requires a 120-volt plug that supports a 3-prong plug-in. These are typically already found on the outside of your home or near your garage or driveway area.
Depending on your battery type, it may take up to 24 hours to reach an 80% charge level. Typically, this charged your electric vehicle at around 8 km an hour, so make sure you have plenty of time between driving to charge up your battery.
Level 2 Charging
For quicker EV charging at home, you'll need a level 2 charger. These can easily be installed in your garage or outside your home, allowing you to fully charge your battery in four to five hours! This is thanks to a charging speed of 22.5 km-more than double that of a normal level 1 charger.
Many EV drivers choose to have one of these outlets installed, making charging at home easier, quicker, and more practical.
---
Charging on the Go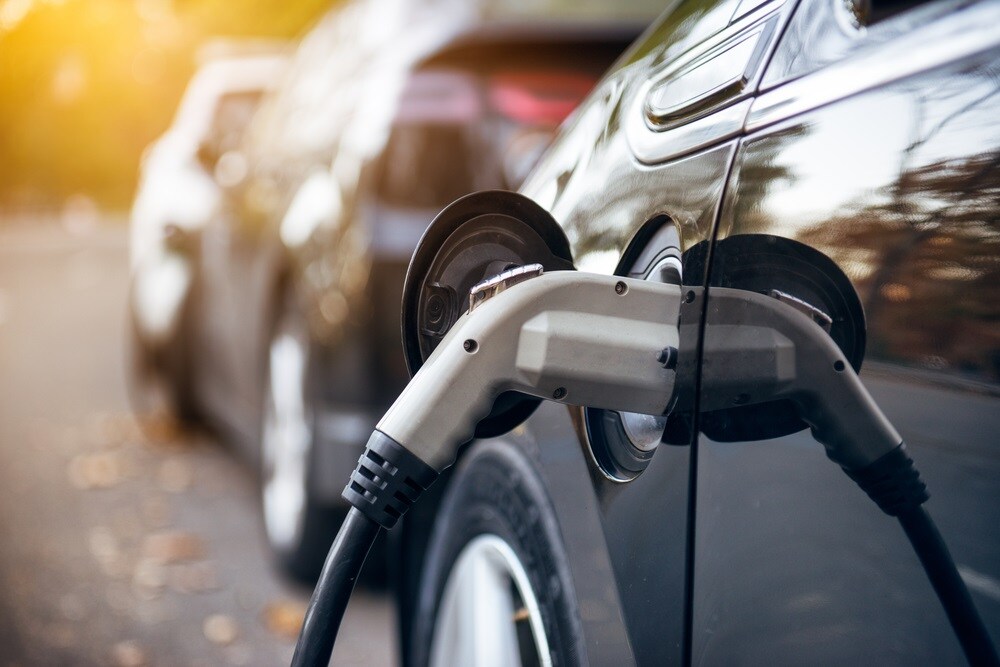 Public charging stations are also available across the country, making it a breeze to give your car the boost of power when it needs.
Though different companies have different charging stations, the same concept is utilized at all of them. Here, you'll find either a level 2 charging station or an advanced level 3 charging station.
With level 2, as discussed earlier, you'll be able to receive around 25 miles of power per hour. With level 3, on the other hand, you'll have direct fast charging that can charge your vehicle up to 80 % in just 30 minutes. However, these are less common and the type of battery your vehicle has does play a part in charging time as well.
---
Get Ready to Charge at Home!
With a level 2 EV charger installation, you'll have one of the best ways to charge your vehicle at home. Drivers in the Philadelphia, Doylestown, and Mechanicsburg, PA, region can gain more information on this by contacting the Fred Beans Family of Dealerships today!