Fred Beans Collision Center

Services We Offer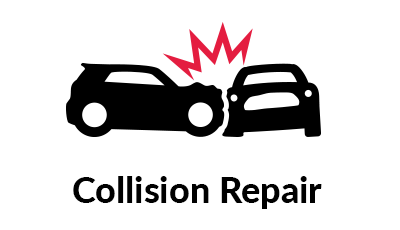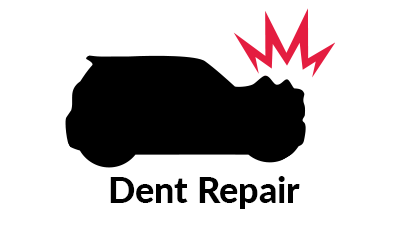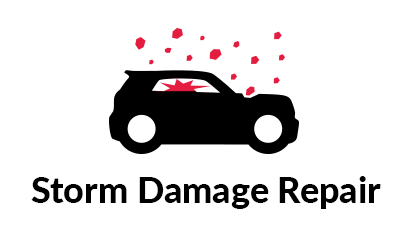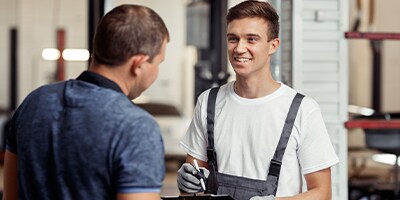 Appointments to Fit Your Schedule
When you visit us online, you can make an appointment with the location nearest you. With collision centers across Pennsylvania and New Jersey, you'll find a Fred Beans in Doylestown, Mechanicsburg, Flemington, Langhorne, and Newtown areas. Just get your car to the closest Fred Beans Collision Center, and we'll take care of the rest.

We're open from 8 a.m. to 6 p.m. on weekdays, and although we're closed on the weekends, you're welcome to contact us if you have an emergency.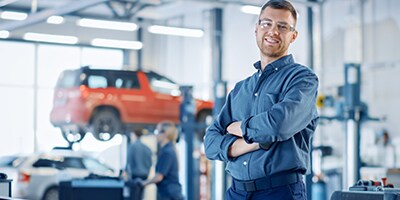 Expert Technicians
Many drivers are reluctant to put their car in someone else's hands, particularly after a collision. At Fred Beans, we'll take care of your worries. Our highly-trained technicians are passionate about repairs and have encountered nearly every collision damage you might sustain.
Our technicians will walk you through each step of the repair process so you understand what they're doing and why. And if your car is beyond repair after a collision, we'll give you an honest assessment and help you make the next step-whether it's leasing, buying a new or used car, or using a rental.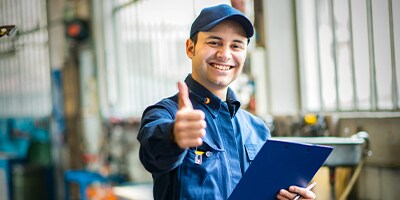 Quality Work
We stand behind our work. Our collision center promises thorough repairs completed in a professional, caring manner. We'll always tailor our repairs specific to your vehicle. And if you need parts, we guarantee quality and efficient delivery, so your vehicle is ready for the road ahead.

You may qualify for a Carstar Limited Five-Year Nationwide Warranty from Carstar, a trusted team of auto body repair experts. We guarantee their work is the best you'll find in PA or NJ. Under the Limited Five-Year Nationwide Warranty, you won't pay anything out of pocket for qualifying repairs. No worries if you don't qualify, we promise you a professional, hassle-free repair with no unexpected upcharges or fees. We also provide additional financing options to find the right fit for your budget.
Our collision centers are I-CAR, Gold Class, and factory-certified, so you're guaranteed excellent service. Schedule your next appointment at your local Carstar location today!
Fred Beans Automotive

845 N Easton Rd
DOYLESTOWN, PA 18902


Fred Beans Group

876 N. Easton Rd.
Doylestown, PA 18901


Fred Beans Ford Newtown

10 N Sycamore St
Newtown, PA 18940


Saturn Authorized Service Provider Doylestown

845 N. Easton Road
Doylestown, PA 18902


Doylestown, PA

835 North Easton Road
Doylestown, PA 18902


Fred Beans Cadillac Buick GMC of Doylestown

841 N. Easton Road
Doylestown, PA 18902


Fred Beans Chevrolet

845 N EASTON RD
DOYLESTOWN, PA 18902


Fred Beans Hyundai of Doylestown

4465 West Swamp Road
Doylestown, PA 18902


Fred Beans Nissan of Doylestown

4469 W. Swamp Road
Doylestown, PA 18902


Fred Beans Chrysler Dodge Jeep Ram

858 N Easton Rd
Doylestown, PA 18902-1007


Fred Beans Nissan of Flemington

172 Us Highway 202
Flemington, NJ 08822


Fred Beans Subaru

854 N. Easton Road
Doylestown, PA 18902


Flemington, NJ

172 U.S. 202
Flemington, NJ 08551


Fred Beans Toyota of Flemington

174 U.S. 202
Flemington, NJ 08822


Fred Beans Ford of Doylestown

876 N. Easton Road
Doylestown, PA 18902


Fred Beans Ford of West Chester

1155 West Chester Pike
West Chester, PA 19382


Fred Beans Ford of Boyertown

525 Route 100 North
Boyertown, PA 19512


Limerick, PA

40 Auto Park Blvd
Limerick, PA 19468


Fred Beans Hyundai of Langhorne

1106 E. Lincoln Hwy.
Langhorne, PA 19047


Fred Beans Volkswagen of Devon

315 West Lancaster Ave.
Devon, PA 19333


Fred Beans Ford of Boyertown

525 Route 100 North
Boyertown, PA 19512


Fred Beans Buick GMC

841 N EASTON RD
DOYLESTOWN, PA 18902


Fred Beans Cadillac

841 N. Easton Rd.
841 N. Easton Rd.
Doylestown, PA 18902


Genesis of Doylestown

4465 West Swamp Road
Doylestown, PA 18902


Fred Beans Hyundai of Flemington

180 US 202 Building B
Flemington, NJ 08822


Fred Beans Ford of Exton

415 W. Lincoln Hwy
Exton, PA 19341


Fred Beans Volkswagen of Doylestown

830 North Easton Road
Doylestown, PA 18902


Fred Beans Volkswagen of Devon

315 W Lancaster Avenue
Devon, PA 19333


Fred Beans Ford of West Chester

1155 West Chester Pike
West Chester, PA 19382


Fred Beans Ford of Langhorne

1939 East Lincoln Highway
Langhorne, PA 19047


Fred Beans Kia of Langhorne

1801 E. Lincoln Highway
Langhorne, PA 19047


Fred Beans Kia of Mechanicsburg

6302 Carlisle Pike
Mechanicsburg, PA 17050


Fred Beans Ford of Mechanicsburg

6320 Carlisle Pike
Mechanicsburg, PA 17050


Fred Beans Ford DMS Inventory

845 N Easton Rd
DOYLESTOWN, PA 18902


Fred Beans Ford Newtown

10 N Sycamore Street
Newtown, PA 18940


Fred Beans Ford of Doylestown

876 N. Easton Road
Doylestown, PA 18902


Fred Beans Ford of West Chester

1155 West Chester Pike
West Chester, PA 19382


Fred Beans Ford of Boyertown

525 Route 100 North
Boyertown, PA 19512


Fred Beans Lincoln Doylestown

876 North Easton Road
Doylestown, PA 18902


Fred Beans Ford of Exton

415 W. Lincoln Hwy
Exton, PA 19341


Fred Beans Ford of Mechanicsburg

6320 Carlisle Pike
Mechanicsburg, PA 17050


Fred Beans Ford of Langhorne

1939 East Lincoln Highway
Langhorne, PA 19047