Just like anywhere, drivers in Flemington, Philadelphia, and Doylestown are growing more responsible and environmentally conscious by the day. Fuel-efficient cars aren't just good for the environment, though; they're good for your wallet.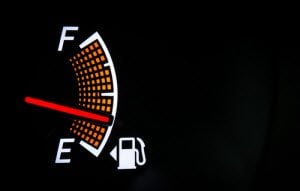 Gas prices aren't as cheap as they once were and they're unlikely to ever go down. It makes sense to consider a vehicle that's going to deliver solid mileage to the gallon when you buy a used car. If fuel efficiency is your key consideration, then take a closer look at these best fuel economy used cars, and where you can buy one of your own.
Best Fuel Economy Used Cars
When you're looking for the best fuel economy used cars, there are decades from which to choose. How can you possibly determine which ones are going to deliver the best efficiency? Here's a few suggestions broken down by year and vehicle type. Please note that all mileage listings are EPA-estimated mileage for cars in excellent condition.
Older Vehicles with Good Fuel Economy
If you're looking for a used car that won't break the bank but will still deliver solid fuel economy, you're probably looking at an older vehicle-one from before 2010, possibly. You're also probably thinking about a compact or subcompact car. Some of the best out there are:
Toyota Prius, 2004-2007: This vehicle gets an outstanding 44 mpg overall.
Toyota Yaris, 2007-2009: The Yaris gets a respectable 34 mpg.
Honda Fit, 2007-2009: The Fit will deliver a solid 32-34 mpg.
Honda Civic EX, 2006-2007: The '06-'07 Honda Civic will give you 28-31 miles on a gallon of gas.
Newer Cars with Solid Gas Mileage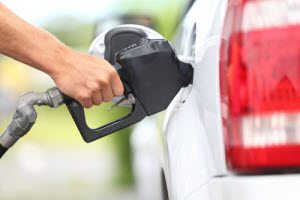 If you're looking for a newer car, perhaps a hybrid or a vehicle that delivers a bit more oomph, you're going to pay a bit more. Some of the best paying cars from later years include:
Nissan Leaf, 2011-2012: If you're looking for the very best in fuel economy, you can't beat an electric car! The Leaf delivers an astonishing 106 mpg, but it should be noted that it doesn't have the extensive range of a gas car, and you'll need to plug it in regularly.
Toyota Prius, 2008-2012: The newer models of Prius will cost you a bit more, but still give you 44 mpg.
Volkswagen Golf, 2011-2012: The TDI version of the Golf with a manual transmission can deliver 38 mpg combined.
Ford Fusion Hybrid, 2010-2011: The Fusion hybrid will give you 34 mpg.
Find Your Next Used Car at Fred Beans
If you're looking at buying a new-to-you, pre-owned vehicle, and you want one with great fuel economy for driving around Flemington, Philadelphia, and Doylestown, Fred Beans Used has one of the best selections in the entire area.
Let us help you find the perfect car for you-just give us a call or contact us online today. Our dedicated sales staff will match you with the perfect used car for your needs. Take a look around the lot and get behind the wheel for a test drive today!