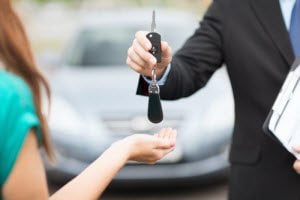 Whenever you make any big purchase, the market is all-important. Interest rates rise and fall, better deals come up at certain times of the year, and even your specific needs change. It's vital to time your purchase right, and that includes the best time to buy a used car in Reading, Flemington, or Doylestown.
Many people wonder how to time their purchase and when these impressive deals might crop up. Find the best deals at the best rates by choosing the best time to buy a used car through following these important tips and pieces of advice.
The Best Used Car Deals
The best deals on used cars tend to be at certain months and on certain holidays. It may not surprise you that Black Friday and Veteran's Day are the two huge days for sales, followed closely by Thanksgiving, Columbus Day, and Martin Luther King Day.
When it comes to months, November and December are the best months to buy as during these times, many dealers are having closeout sales-they try to clear their lots for the range of incoming vehicles in the new year. So if it's timing you're looking for, hit up your local dealer in November and December, particularly on Black Friday!
Fall and Winter: The Selling Season
The reason dealers offer such incredible incentives during November and December is that these are the premier sales months of the year. The holiday season has traditionally been the time when retailers have looked to overcome any shortages from the rest of the year and get their ledgers back in the black, hence the name Black Friday. In addition, many of the prime sales days fall on Mondays, which takes advantage of the long weekend.
Buy During the Week
Many people rush out to buy cars on the weekend. After all, that's when you're off work and have time to kill, right? Unfortunately, for getting a good deal…everyone rushes out to buy cars on the weekend. By making your purchase between Monday and Thursday, you might be able to take advantage of more personalized attention and more willingness to deal due to lower foot traffic.
Best Time to Buy a Used Car at Fred Beans
Of course, if you're in the Reading, Flemington, or Doylestown area, the best time to buy a used car at Fred Beans Used is any time! We take great pride in offering outstanding deals and incentives to everyone who comes in, with personalized attention to detail in every respect. Stop in today and ask us about taking a test drive or finding your next used car.