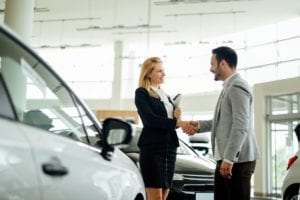 Certified pre-owned (CPO) vehicles provide auto buyers with confidence, and they also offer peace of mind after a sale since many factors are covered by the CPO warranty.
Part of the reason CPO programs can provide this level of coverage involves the robust inspection checklist set by the manufacturer or certification program. These exhaustive lists ensure that the most  vehicle parts and systems are thoroughly evaluated.
However, finding the perfect CPO vehicle for you requires taking a number of important, yet exciting steps. Just like the dealer, all Chalfont, Warrington, and Doylestown area used car buyers should evaluate the vehicle and the offer being made to see if it can perform as expected.
To help you make the CPO vehicle buying process as easy and enjoyable as possible, we at Fred Beans are giving you a CPO buying checklist of their own to inspect a CPO vehicle before buying. Read ahead to get started!
1. Find Several Makes and Models Worth Considering.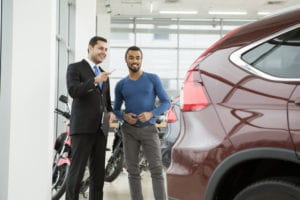 Used car lots typically offer much more variety than the average new car dealer, which will be restricted to a particular make or automotive group. Before walking onto a used car lot, make sure that you have a group of vehicles in mind that can fit your needs.
Take the time to look beyond a particular brand, too. For instance, you may have your heart set on finding a CPO VW Golf SportWagen, but a CPO Subaru Crosstrek may be available at a better price or condition. You'll want to be ready to compare models objectively should such a situation arise.
2. Learn about the CPO Programs that are Available
There are a handful of different types of CPO programs that fall into three categories:
Manufacturer CPO programs
Dealer CPO programs
Third-party CPO programs
Each one of these different types of CPO programs has its own pros. A manufacturer-backed warranty usually provides the strongest coverage while a dealer-certified vehicle may offer easier repairs with less upfront costs depending on the vehicle and program in question.
Therefore, it always pays to learn more about the CPO programs available on each lot and which vehicles they apply to.

3. Explore the Dealer Inventory Online
Search
online used car inventories
to know for sure which CPO models you can find on the lot. Take the opportunity to evaluate both the model and the CPO coverage offered. You should also note the mileage and any optional added features at this point for comparison's sake.
Once you find a model or a few that you think could be a good fit for you, contact the dealer to set up a test drive, so your potential car can be waiting for you when you visit the lot.
4. Look at the CPO Program Coverage in Detail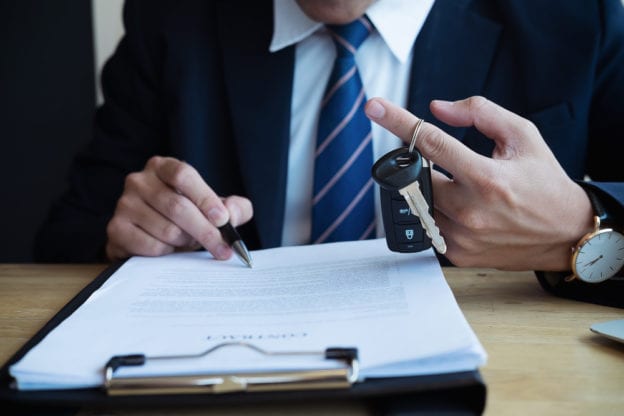 Now that you have a potential vehicle in mind, you should review its corresponding CPO program in detail. Make sure to review the following:
Coverage benefits, such as a powertrain CPO warranty vs. a comprehensive bumper-to-bumper CPO warranty
Policies on vehicle flaws present at moment of sale
Policies for repair costs (i.e., whether they're reimbursements or deductible based)
Mileage and time limits, both the vehicle-specific ones (like model year) and the policy ones that start once you drive off the lot
Any return policies, if available
Consumer reviews of the programs, including who solved people's problems most often, a dealership or the manufacturer 
5. Perform a Thorough Visual Inspection.
Once on the lot, you want to do a walk-around of the vehicle you're interested in, outside and inside. Realize that a CPO car doesn't always mean flaw-free, but that all flaws are theoretically accounted for and the major ones are fixed.
Look for signs of rust, accident damage, and general wear and tear. Make note of any questions for when you later see the inspection report and vehicle history report. You'll also want to double check that all of the features promised in the listing are present and functional in the vehicle.
6. Pay Close Attention When Taking Your Test Drive.
The test drive is the ultimate way to decide whether a CPO car is the right fit for you. Get behind the wheel and pay close attention to things like how it feels when you're driving it, what your visibility is like from behind the wheel, and if you feel relaxed.

 

Additionally, just like your walk-around, a test drive can offer evidence of vehicle issues like a crooked alignment or sluggish transmission. Ask questions and again make notes for the inspection and vehicle history reports.
7. Examine the Vehicle History Report.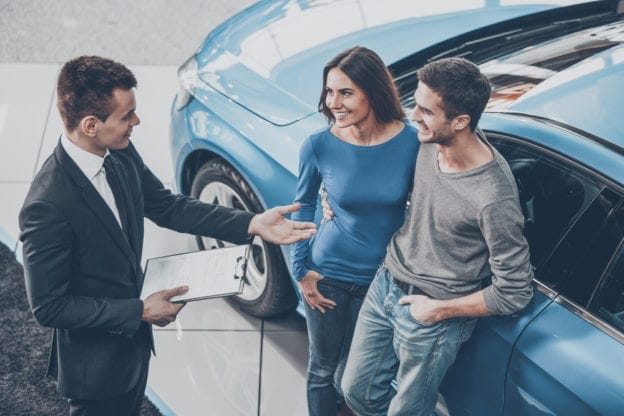 When you visit the dealership to take a test drive in a CPO vehicle, the sales professional should have the vehicle history report readily available for you to look at. It's important to thoroughly go over this report to see if the vehicle was involved in any major accidents, has ever had a salvage title, and has the correct amount of miles on the odometer.
Even after looking over this document and making sure that everything checks out, you'll still want to ask the dealership to do one last pre-delivery inspection of the vehicle. Seldom do things happen during a test drive or while the vehicle is just sitting on the lot, but it never hurts to be absolutely sure.
8. Sign for Your Car!
Once you've settled on a vehicle, see what financing options you have available. Many CPO programs can earn you a lower financing rate through certain institutions. You may also be able to lease your CPO vehicle depending on the make and model of the CPO vehicle you're interested in.

 

When you have a finance plan figured out, all you'll have to do is sign the paperwork. The finance professional at the dealership will be able to walk you through all the logistics.
Finding an Excellent Certified Pre-Owned Vehicle at Fred Beans!
Fred Beans would love to help you go through this checklist to find the perfect CPO vehicle at a great price. With just under 20 makes in our dealer group, we have a huge variety of vehicles and CPO programs you're bound to love.

 

Shoppers in the Philadelphia, Doylestown, Mechanicsburg, and Flemington areas can search our used inventory and then

contact us to schedule a test drive

for the CPO vehicle they have their eye on!