When it comes time to pick out a pre-owned vehicle as your next investment, a lot of things need to be considered. Of course, you'll need to find a model that suits your driving needs and personality but making sure it fits into your lifestyle might be the most important.
Lots of our Philadelphia, Doylestown, and Mechanicsburg customers have questions when it comes to buying used vehicles and financing. One of the most popular is how much down payment do I need for a used car? Fred Beans is here to answer that inquiry and give you some useful information, so you'll be all set to start finding your next vehicle!
A Little About Down Payments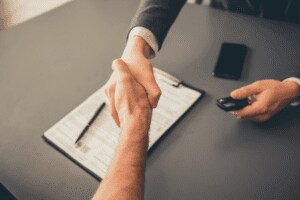 A car down payment is the amount of money you give the dealership upfront. This is before loan agreements and any monthly payments are made. When taking out a
secured loan
for the vehicle, the amount of the down payment will help the lender and finance experts decide a lot of things.
Making a down payment when it comes time to talk numbers with finance specialists comes with a lot of benefits. Depending on how much you choose (or have to) pay, it could mean more flexible loan terms, lower interest rates, and your monthly payment will be lower.
Down Payments on Used Cars
The amount for down payment on used vehicles is a bit different from those on new models. When buying a new car, the amount due upfront is typically predetermined. However, there is quite a bit of flexibility when it comes to vehicles that have been pre-owned.

 

Experts suggest that around 10 percent of the used car's total cost is standard for a down payment. For example, if the vehicle you want to buy $15,000.00, $1,500.00 is a great starting point. However, paying more or less if needed might be also possible. So, in short, the down payment on used vehicles varies depending on what you can spend and the value of the model in question.
Things to Consider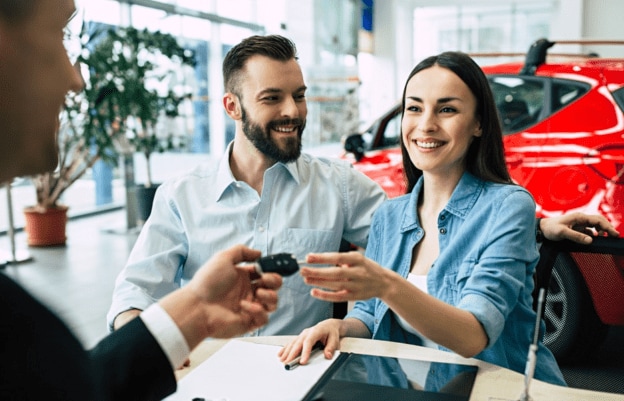 While down payments and what you are willing to pay upfront may be straightforward, there are some things to think about. Firstly, every lender is different, which means you might have to pay a certain amount before you can drive away happy. This typically happens with newer used models to offset its depreciation.
You may also be given the choice to pay zero down. Though this does keep money in your pocket, it could lead to higher monthly payments down the road. However, it could be the perfect option for you!
Finally, paying the most money down that you can is going to result in more benefits. Along with lower monthly installments, you'll have the vehicle paid off sooner, as well. Looking at your situation and lifestyle can help you figure out exactly how much money you'll be able to put down upfront.
Talk to Our Finance Specialists About Used Car Down Payments!
The most important thing to take away from this article is to always do what is best for you. The pros in the finance center at Fred Beans can be a great deal of help in deciding this. They're experts in the field and always keep your needs and priorities in mind while working with lenders.

 

To explore your finance options, drivers in the Philadelphia, Doylestown, and Mechanicsburg can

contact

a Fred Beans location to schedule an appointment today! See you on the lot soon.