If you're thinking about purchasing a used car, you may be overwhelmed and confused by the prospect of having to pay for such a large expense. Our team at Fred Beans Used knows that buying a car can be extremely intimidating, so we've put together this helpful guide to how to budget a used car.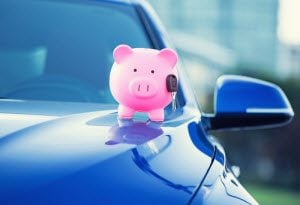 You don't want to jump into an expensive car payment without understanding what you're getting yourself into. This guide will help you fully understand the total cost of owning a vehicle, so you can make a good decision as to how much you can afford to spend on your used car. Soon, you'll be cruising around Philadelphia, Doylestown, and Flemington without a care in the world!
Get Started
You'll want to start your calculations by determining your current income (don't forget to account for taxes) and expenses. The best rule of thumb when determining your possible monthly car payment is to spend no more than 15% of your monthly income on your car payments.
Adjust this figure to suit your situation; for example, if you already have a lot of monthly payments such as rent, student loans, a mortgage, bills, etc., you may want to spend less than that on your car payments.
Additional Costs
Don't forget that there are a lot of additional expenses associated with owning a car that you won't see up front. You'll want to account for these, too, especially the initial costs for taxes, registration, title fees, and documentation fees. After that, you'll be paying for fuel and insurance for your vehicle on a regular basis.
Luckily, used cars will have much lower insurance costs than new cars, so you'll save extra cash by purchasing your car used. You can also save money on insurance by opting for a used car model with a great safety record. You can call your insurance company to get a quote on what it'll cost to insure a particular model in your area. Remember that there is always a possibility that you'll incur unexpected costs from a mechanical problem or collision, so keep some money on reserve to deal with unforeseen problems.
Financing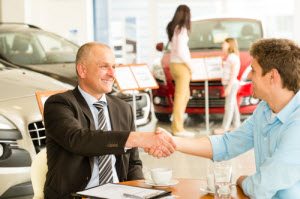 If you'll be taking out a loan to
finance your car purchase
, you'll want to do your research in order to find the best possible rate. The best way to save money in the long run is to put down a large down payment. Ideally, you should aim to put down about 20 percent of the car's total price. The larger the down payment, the less your car will cost you in the long run.
If you make a large down payment, you'll likely get a better deal on the interest rate you'll rack up over the length of your loan. There will also be fewer payments to make or the payments will be less expensive, meaning that they cost you a smaller percentage of your monthly income. You'll also own a greater percentage of the car, which is important if you end up refinancing or selling the vehicle.
Don't Overspend
The worst thing you can do is opt for a car that you can't afford in the long run. If you can't afford your vehicle, you'll end up missing payments, and could eventually end up having your car repossessed or severely damaging your credit score. Don't get sucked in by a fancy car with impressive features if you can't afford it!
Explore Used Cars
Now that you have a strong budget for your pre-owned vehicle purchase, it's time for the fun-checking out all of the cars in which you're interested! Fred Beans Used has a huge inventory of used cars, which you can easily browse right on our website. You can even narrow your search by price so you'll only see cars that work with your budget.




We can't wait to get you behind the wheel of something you'll love for your commutes around Philadelphia, Doylestown, and Flemington.

Contact us today

!