The speed with which you can sell your car depends mostly upon following all the proper procedures for selling a vehicle. The more you understand the process, the easier it'll be for you to navigate selling your car in a timely manner. Although there's no set way to determine the answer to the question, how fast can you sell a car? there are a few essential steps that you can take to ensure that you're listing, pricing, negotiating, and closing your deal properly.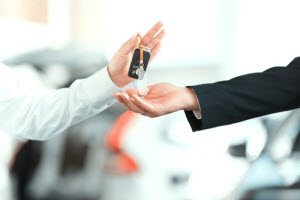 This guide from Fred Beans Used will help you sell your used car properly, so you can get your sale completed quickly and maybe even use your earnings to purchase a new vehicle for your drives around Philadelphia, Doylestown, Flemington, and Mechanicsburg.
1. Determine a Price
Check online to see how much similar cars are going for in your area. Search for your specific year and trim level to see the prices of similar cars, and don't forget to check the mileage, condition, and location of each vehicle and compare them to your own. Now that you have a ballpark idea of your vehicle's value, you can set a price, remembering that there could be a trade-off between how much you'll get for the vehicle and how quickly it will sell.
2. Get Your Car Ready
No one wants to buy a dirty, dusty car, so give it a good clean, or even bring it to your dealer to get it detailed. Get the car washed and vacuumed, and don't forget to wipe down the dashboard, center console, and clean the mirrors and windows inside and out. If the car needs service or an oil change, take care of it before you list the car for sale. Essentially, you want your car to look and feel as new as possible.
3. Advertise Your Car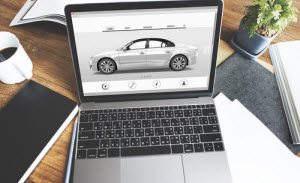 Advertising your vehicle for sale in the newspaper used to be the norm, but now, the internet is your best friend for selling your car quickly. Check out AutoTrader.com, Cars.com, Craigslist, and eBay to list your vehicle. You can also boost your listing by sharing on your personal social media pages-you never know if a distant friend's cousin might be interested in buying! You can also stick a For Sale sign in the window of the car for ultra-local exposure. Don't forget to be diligent about answering the phone once your number is out there, or buyers may lose interest.
4. Negotiate Your Price
Once you've found an interested buyer, it's time to negotiate and try to get the best price for the car. Don't be uncomfortable with negotiating for a higher price, especially if the buyer is making an unreasonably low offer. Of course, always be honest about the car's condition and history. You'll likely want to hold firm on your price when you first post the car for sale, and then, if necessary, evaluate the interest and lower your price accordingly. It's also always a safe bet to request cash or a cashier's check as your only accepted forms of payment.
5. Close the Deal!
Congratulations, you sold your car! Be sure to check with the DMV to ensure that you follow all the proper rule and regulations and submit all the necessary paperwork before you give the buyer the keys to the car. Remember to cancel your insurance policy on the car, too.
We hope this guide from Fred Beans Used was helpful in your journey to selling your vehicle quickly! If you have additional questions, or if you're now in the market for a new or
used vehicle
, don't hesitate to contact us! We'll find you the perfect car for your trips through Philadelphia, Doylestown, Flemington, and Mechanicsburg in no time.