Whether you're looking to buy a used car or are looking to sell your car, you'll need to know whether the price you're paying or being offered is a fair one. Valuing a used car can be a tricky prospect, however, and you'll need a bit of information to determine what a car is actually worth in the Doylestown, Philadelphia, or Flemington region.
Explore this guide on how to determine the value of a used car, so the next time you're looking to make a deal, you've got an advantage in negotiations.
Factors Influencing the Value of a Used Car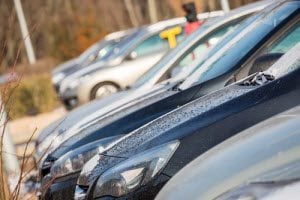 There are a number of factors that go into determining the value of a used car. These include the original retail price of the vehicle-what it was worth on the showroom store-its age, its current condition, what trim level and options packages it has, the mileage on the odometer, and even the general area where it's being sold. The more you know about your vehicle, the more accurate your valuation will be.
Why Know the Value?
Knowing the value of a used car can be essential to getting the right price for your trade-in, or paying the right price for your next used vehicle. The more information you have, the better poised you'll be to get a good deal on your trade-in or buy.