It's happened to the best of us. You finally get ahold of the used car of your dreams only to find out that the previous owner didn't care for the vehicle properly. Now, you're stuck with a car that may require expensive repairs.
Still, don't worry! You can easily avoid this by remembering to ask a few simple questions. By checking up on these important factors with the dealership, you'll be sure to get your hands on a healthy vehicle.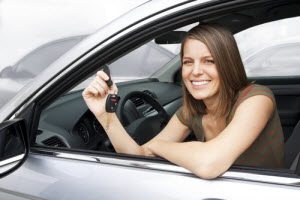 So, when you're ready to start your used car search, review our list of the top five questions to ask when buying a
certified pre-owned vehicle
. That way, you can feel assured that you've scored a quality automobile for drives through Philadelphia, Doylestown, and Flemington.
Is the Price Right?
While it's easy to assume that a certified pre-owned vehicle will cost you more, this isn't always the case. Depending on the make, model, and condition of the car, the price of a used vehicle could differ.
That's why it's important to do some investigating before you settle on your favorite vehicle. Just like with a standard used car, you'll want to check out the automobile's value using some reliable resources, such as cars.com. The tools on these sites take into account the vehicle's condition, mileage, and other factors to total the overall value.
However, keep in mind that a certified pre-owned car may have a higher price because of the rigorous inspection performed by the manufacturer. This type of service increases the vehicle's worth because it helps safeguard against unforeseen issues.
Who Is Certifying the Car?
While you're at the dealership, it's wise to inquire about your vehicle's certification. You'll want to know who performed the certification process to ensure that your warranty and benefits are recognized at a nationwide level and not just at one dealership.

 

Often, the manufacturer's process is stricter than a dealership's. So, make sure your vehicle was certified by the manufacturer. That way, you'll know you have a quality ride that can also be serviced at any location across the country.
What Is the History of the Vehicle?
Most people know that maintaining a car's health is essential in keeping it performing at its best. When a previous owner hasn't properly cared for their vehicle, though, it could lead to heaps of expensive repairs for you. One way to prevent this from happening to you is by asking for a vehicle history report from the dealer.

 

Most of the time, the dealership will offer this information for free and it gives you a peek into the past life of your automobile. Not only can you see if the car has received standard maintenance, but you can also take a look at any accidents your potential vehicle has experienced.

 

All of these factors could affect the total price of the certified pre-owned car.
How Does It Drive?
This question is easy to answer yourself by simply taking the vehicle for a test drive.
While your first instinct may be to drive as you normally would, you'll want to truly test out the car's capabilities. That means quickly accelerating and braking, zooming past tight corners, and making quick maneuvers with the steering wheel. By doing this, you'll likely uncover any problems right off the bat.
Another thing to pay attention to is any strange noises, movements, or smells coming from the certified pre-owned car. Any vibrating or squeaking should be addressed by the dealership.
Is There a Return Policy?
 Let's say you follow all of these steps, but still find that you're unhappy with the certified pre-owned vehicle you chose. What should you do?

 

Before settling on a used car, always check on the dealership's return policy. Make sure to get all the details, such as the time frame and specifics on what your refund will include. That way, you can get your money back for a used vehicle that doesn't meet your needs.
Find Your Certified Pre-Owned Car Today!
At Fred Beans Used, we want drivers of Philadelphia, Doylestown, and Flemington to leave our dealerships feeling confident in your decision.

 

That's why we offer five-day returns and 30-day exchanges for our certified pre-owned cars. If you ever discover that the used vehicle you chose isn't right for you, bring it back, and we'll help you find the car that's perfect for your lifestyle.

 

So, when you're ready for a dependable certified pre-owned ride,

stop by today

for a visit today!