Parting with a used car can be an emotional experience, which can be even more exasperated when you don't get the price you deserve when trying to sell a used car. Many people opt to try selling a used car back to the dealer, which is a good, viable option. However, how can you be sure you're getting the best price? Here are some of the best tips when selling a used car back to the dealer.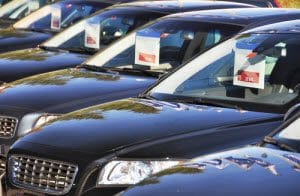 If you decide you want to sell your used vehicle to a dealership, we buy used cars at Fred Beans!
Research the Price
Be sure to look up the Blue Book value ®of your car, as you may think it's worth more than it actually is. You don't want to have unrealistic expectations when selling a used car, but you do deserve a fair price. Also, it's a wise idea to look up the value of your next car while you're at it, as you don't want to pick something that's going to rapidly depreciate in value.
Clean & Inspect the Car
Has all appropriate, routine maintenance been performed on your car? Be sure that it has been before taking it to the dealer, and that you have a record of each maintenance. Top up the car's fluids, such as brake fluid, car oil, windshield wiper fluids, antifreeze, etc.
Be sure to clean the car everywhere, inside and out. If there are scratches or dents that can be pulled without paint, do so. Have windshield cracks or scratches repaired, and try to fix any tears in the upholstery and remove any potential stains. Take out all of your personal items, but make sure to leave what came with the car in each of their proper places: owner's manual, lug nut wrench, jack, etc.
Are the tires in good shape? If the answer is no, consider buying new or used tires. Don't sell extra rims with the vehicle unless you've checked that they already fit.
Negotiate Wisely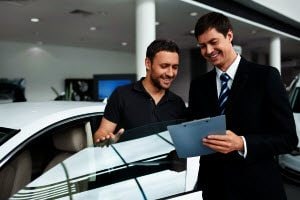 Don't mention that you are trading your car in for a new car until you have settled on a new price. Otherwise, the dealer might try to offset the trade-in value of the new vehicle by raising the price. Don't give up too much information about your used car, but don't lie, either. Consumers and dealers alike have access to databases where you can research a car's VIN number and find an accident history. The mechanics at the dealership will also inspect the vehicle first, so you really can't hide anything.
Also, pick the appropriate time for selling your car back to the dealer. There's more demand for convertibles in the springtime, so if that's what you have, wait until spring. Also, you'll get a better price for your used car if you sell it before it has gone rusty.
Selling a Used Car in Doylestown
We hope these tips for selling a used car have been helpful! If you have any more questions about selling a used car back to a dealer or are in the market for a new or used vehicle, we here at Fred Beans are happy to help. Contact us today!