Ford is a brand with a legacy of quality and dependability, preferred by drivers, and is one of the oldest brands of auto on the road today. Taken together, you can't go wrong with a used Ford in Flemington, Philadelphia, or Doylestown. But which models of Ford are the best used ones to buy? Check out our list of the top used Ford models, so you can make the best decision regarding your next car, truck, or SUV from this all-American brand.
Ford F-150 Pickup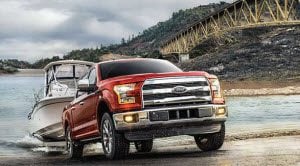 There's a reason why Ford is the class leader in pickup trucks. In fact, it was the very first manufacturer of pickups going all the way back to 1913 when hauling boxes were installed on the chassis of a Ford Model T. Today, Ford is still the leading manufacturer of pickup trucks, offering outstanding performance, great technology features, and a comfortable ride to boot.
Ford Escape SUV
SUVs are directly descended from the Jeep and Land Rover vehicles that were heavily relied upon during World War II. Ford took this idea and ran with it. Their line of SUVs has been around since the 1960s, and have advanced right along with technology in other vehicles. Like their pickups, these SUVs are workhorses, which also deliver a great deal of comfort, technology, and performance.
Ford Fusion Sedan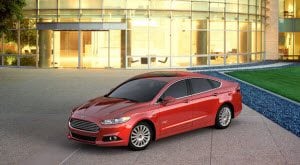 Hybrids have only been around in popular culture for around a decade or just over, but the Ford Fusion is known to be one of the best hybrids out there. It has a long-lasting battery, outstanding fuel economy, and solid performance as well as the range of technology features for which modern sedans are known. If you're looking to save money and get remarkable gas mileage, this is the vehicle you want to consider.
Ford Taurus Sedan
If there's one word that can be associated with the Ford Taurus, then it's practical. The Taurus is currently in its sixth generation and has been a mainstay of the brand since its introduction in 1986. It has been an influential sedan, even giving birth to the first Lincoln Continental with front-wheel drive.
Models since 2008 have had All Wheel Drive, offering dependable traction and performance in inclement weather. It was discontinued in 2007, but that discontinuation lasted less than a year, and the 2008 model arrived on the scene with new innovations, a constant leader in the sector.
Shop Used Fords at Fred Beans
If you're in Flemington, Philadelphia, or Doylestown and are looking to buy a used Ford, stop into Fred Beans Used. We have a complete range of Ford cars, trucks, and SUVs, and are eager to get you behind the wheel today! Contact us online.