If you're looking for a used Chevy for your drives around Philadelphia, Doylestown, Flemington and Mechanicsburg, you'll find a large inventory of options to choose from at Fred Beans Used. Chevy models are known for their strong, muscular power and sleek design, and you can get one for a great price when you buy pre-owned. Here's our list of the top Chevy models to buy used.
Camaro Sports Car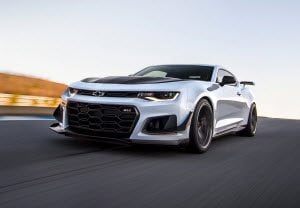 If you're not afraid to look flashy, the Chevy Camaro is for you. With a super powerful engine and standard rear-wheel drive, the Camaro offers a fun, sporty drive quality. We'd recommend a 2010 model year or later, after the Camaro was reintroduced. These model years will have the most updated safety specs and technology.
Equinox Compact SUV
Need the versatile cargo area of an SUV, but want the gas mileage and maneuverability of a car? You'll want to check out the Chevy Equinox, a small SUV with the personality of a bigger car. Its strong engine is a hallmark of its Chevy name. Model year 2010 or later will give you the best engine power, reliability and safety ratings.
Tahoe Full-Size SUV
The Chevy Tahoe is a beast of a full-size SUV, offering impressive passenger and cargo space, as well as enough power to tow pretty much anything. Three rows of seats provide enough space for the entire family, or you can remove the back seats to make room for your largest cargo. 2009 model years or later will give you the best passenger capacity, fuel efficiency and engine power.
Traverse Mid-Size SUV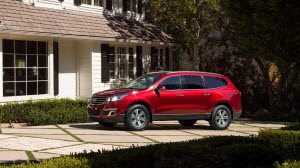 Need an SUV with three rows of seats to pack in the whole family? The Chevy Traverse will provide you with the perfect amount of room without being difficult to maneuver, making it a solid family car for your commutes around Philadelphia, Doylestown, Flemington and Mechanicsburg. We recommend the model year 2009 or later.
Silverado 1500 Pickup Truck
This full-size pickup truck is gritty and tough enough to handle pretty much anything you throw at it. Newer model years also get surprisingly high gas mileage for such a large and powerful truck. The Chevy Silverado 1500 come in a variety of styles and sizes, so you'll likely be able to find a used model with the features you'd like.
Schedule Your Test Drive
Think you've found a model you'd like to explore further? Hope onto our website to see what we have in stock - check for the model year, features, mileage and anything else that will affect your consideration of the car. Be sure to check back often if you don't find what you're looking for right away, because our inventory is being constantly updated. Once you find the perfect car for you, contact us to schedule a test drive!
While you're here, be sure to review the vehicle history report to make sure that the car's previous owner has taken good care of it. If the car has ever been involved in an accident, make sure the repairs were performed by a reputable mechanic. Make sure you have the car thoroughly inspected and serviced by our expert Service Center technicians to make sure it is in tip-top shape.
Ready to get started on your car-buying journey? For help at any stage of the process,
reach out to the team
at Fred Beans Used for guidance.