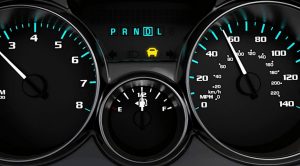 There are many factors that go into determining what makes a great used car. Most people are aware that if you can, going with a certified, pre-owned vehicle gives you a superior degree of protection overall. However, what's more important for drivers in Boyertown, Doylestown or Reading: getting a car that's newer or getting one that has lower mileage?
There's a common wisdom that dates back decades which states if your car has high mileage, it's not worth it. However, there are also arguments that say mileage isn't all that important. Let's take a look at the pros and cons of buying a used car based on mileage, how much it matters, and where you can find a great option either way.
Mileage and Wear
Generally speaking, if you buy a car that has low mileage, it's going to have a lot less in the way of wear and tear than one that's seen a lot of pavement under its wheels. However, this isn't always the case. If someone drove the car few miles, but was constantly jamming on their brakes, accelerating hard, or never had their oil changed, the car might be deceptively aged despite having low miles on it.

 

Still, with a low mileage used car, the overall equipment won't have started to go downhill based on wear yet. Many cars, for example, are known to start springing oil leaks or have transmission issues once that odometer hits 100K.
Mileage vs. Age
Low miles might not be everything, especially when you're talking about an older vehicle. Just because a car has only 30,000 miles on it, that doesn't mean it's going to run like a three-year-old vehicle.

 

If a car dates back to 1993 and has only seen that much mileage, you might be dealing with dry-rot in the belts and hoses or a host of other issues that crop up because-wait for it-

cars are made to be driven.

If a car doesn't get a certain amount of regular exercise, parts can start to go bad just from lack of use.
High Miles, New Parts
Sometimes, you might see a car whose odometer reads a lot of mileage, but it's had just about everything under the hood and chassis replaced recently. In such cases, despite the high miles it shows, the car might run like a new vehicle with just as few problems. So long as the engine itself has been well-maintained and the other parts kept updated, cars can go for a long time.
Buying a Used Car: Maintenance vs. Miles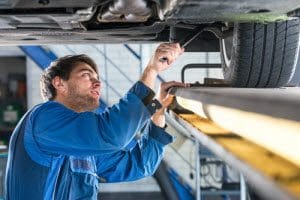 When buying a used car, maintenance often matters a lot more than miles. Certainly you should look at the odometer to see how long and hard the vehicle has been driven, especially in relation to its age, but also check the service records. How new it is might not reflect the odometer readings.
Get a Great Used Car at Fred Beans
If you're looking for a great used car in the Doylestown, Boyertown, or Reading area that's been put through its repair paces and will treat you just like a new vehicle,
visit Fred Beans Used
. We're happy to answer all of your questions and get you behind the wheel of a car you'll love for years. Give us a call or stop in for a test drive today!