Everybody knows what a new car is-the name is self-explanatory. However, when it comes to used cars versus certified pre-owned cars, things get a little trickier. The nuances can be extremely subtle, which might leave you wondering which option is better for your lifestyle.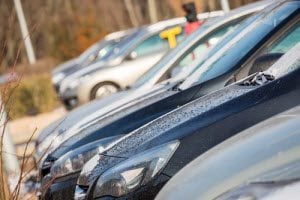 Our team at Fred Beans Used wrote this article to explore the differences between used cars and certified pre-owned cars for our customers. If you have any further questions, don't hesitate to reach out to us.
The Benefits of Used Cars
Traditional used cars are simply vehicles that have already been owned or leased by a previous driver, and haven't gone through either the manufacturer's or the dealership's special certification program.
The most glaring benefits of going with a typical used car is that they're generally less expensive than certified pre-owned models, and you can often negotiate the price more aggressively.
So, if you value saving additional money more than you value a few extra safeguards to ensure quality, then this could be the right choice for you.
The Benefits of Certified Pre-Owned Cars
Certified pre-owned cars (or CPOs) are vehicles that have passed a series of inspections and warranty criteria that are laid out by either the manufacturer or the dealership, depending on which type of CPO it is.

 

For example, here are the manufacturer's guidelines for a Ford CPO:
12-Month/12,000-Mile Comprehensive Limited Warranty Coverage
Seven-Year/100,000-Mile Powertrain Limited Warranty Coverage
 172-Point Vehicle Inspection
 CARFAX® Vehicle History Report
 And more!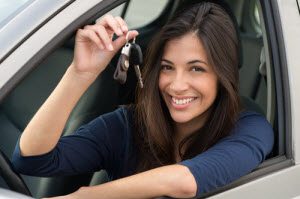 And here are the manufacturer's guidelines for a Chevrolet CPO:
12-Month/12,000-Mile Bumper-to-Bumper Limited Warranty
Six-Year/100,000-Mile Powertrain Limited Warranty
Full Inspection and Reconditioning
Free CARFAX®
0.9% APR for Well-Qualified Buyers on Select Chevys
And more!
Other manufacturers and dealerships have created comparable programs to define what certified pre-owned means to them.
The most obvious benefits of going with a CPO car are that it's been thoroughly inspected for problems, it's covered by additional warranties, and it includes a vehicle history report so that you know exactly where it's been.
So, if you're willing to shell out the extra money for these helpful assurances, then this could be the right choice for you.
How to Avoid any Potential Issues
We'll conclude with a few tips on how to maximize your chance of getting the automobile that you deserve, regardless of whether you go with a used or a certified pre-owned.
Check out the car for yourself. Speak with the sales representative. Consult a third-party mechanic. Stay informed!
Mitigate your expectations. Remember that even the best used or certified pre-owned car can't measure up to a new vehicle.
If you choose the certified pre-owned route, find out if it's a manufacturer CPO or a dealership CPO.
Similarly, research the exact terms of the CPO program so that you know what you're paying all that extra money for.
Contact Us at Fred Beans Used to Learn More
We'd be happy to answer any additional questions that you have. Simply call us, chat with us online, or
stop by our dealership
today.