Your vehicle is made up of thousands of important parts. One of the most important is the spark plugs which allow the engine to power your vehicle. When your spark plugs go bad, you won't be able to stay on schedule when going about your day in Philadelphia, Doylestown, or Mechanicsburg.
Schedule Service
Luckily, spotting a problem with your spark plugs can be easy if you know what you're looking for. That's why we at Fred Beans have put together this helpful guide to spotting bad spark plug problems. Read ahead to learn more!
What to Look Out For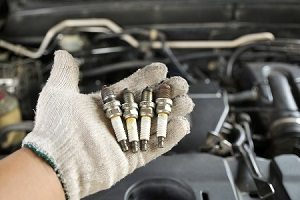 Your spark plugs are a very important part of your vehicle. That's why it's essential to keep an eye (and ear) out for signs that your spark plugs are in need of some attention. Here are some of the most common signs that your spark plugs are bad or are going bad:


Your engine is misfiring, meaning you'll feel something like a hiccup or jolt and the engine will return to its original pace.
You're using a lot more gas than you should be for your current driving habits.
You have frequent problems starting your car or your car doesn't start at all.
When you idle, it isn't smooth and continuous. The vehicle could vibrate, and you could also hear a rattling sound.
You have a hard time accelerating or you experience a general lack of responsiveness when you're driving.
These are the signs you'll typically see when your spark plugs are in turmoil. However, sometimes you'll experience other symptoms - always trust your gut and have your vehicle looked at if you think something is amiss.
If you think there may be a problem with your spark plugs, you can get under the hood to check for yourself. When looking at your spark plugs, if you can see any build-up or deposits of fuel or carbon on them or they aren't their normal gray or tan color, this means it's time to have them changes.
When to Change Your Spark Plugs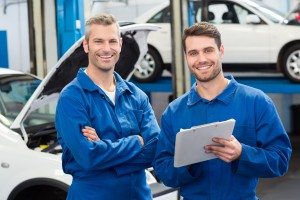 These problems with your spark plugs often occur when they haven't been changed or maintained at the correct time. Typically, you should have your spark plugs changed every 30,000 miles or so if you have regular driving habits.
However, there are a number of factors that could alter how often you should have your spark plugs replaced. This includes having a high-performance vehicle, having long-life spark plugs, driving frequently in stop-and-go traffic, and driving at higher speeds.
Schedule Spark Plug Replacement
If you think it's about time for a spark plug replacement, we at Fred Beans have you covered! Our team of expertly trained service technicians are ready and eager to help you with your spark plug problems and more.
Drivers in Philadelphia, Doylestown, and Mechanicsburg should give us a call today with any additional questions they may have about their spark plugs or the schedule a service appointment!