So, your teenager just got their driver's license and they've convinced you to buy them a car. The most important thing you'll want to do is find a car that will keep your child safe from harm during their drives around Philadelphia, Doylestown, and Flemington.
At Fred Beans Used, you'll find a
massive inventory of used cars
with fantastic safety ratings and features. As a general rule, you'll want to opt for the newest model you can afford with the most safety features and highest safety rating. Here's our list of some of the safest used cars for teens so you can find an option that's perfect for your teen.
Ford Fusion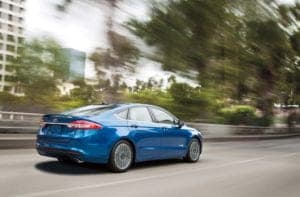 The Fusion is a great option for students who need to bring along their sports gear to practice since it has a roomy trunk and large cabin for a sedan. New drivers may find smaller sedans to be easier to maneuver than larger SUVs or other long or high-riding vehicles. The Fusion also has great reliability scores so it'll likely last your teen for years of driving to come. If your teens want to save some cash on gas, the Fusion Hybrid is a great option. The 2010 model and surrounding years have the best safety ratings.
Chevrolet Malibu
The Chevy Malibu offers a clean, driver-centric interior and balanced handling, making it easier to focus on the road ahead. The Malibu is a great, reliable midsize sedan with plenty of space for your teen and his or her essentials. The 2012 model and surrounding years have the best safety ratings. This is also one of the more affordable options on the list, which is terrific if you're on a budget.
Honda Accord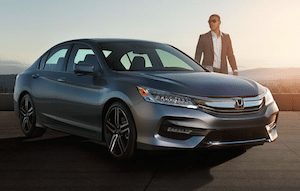 The Accord is one of the most popular cars in America due to its impeccable reliability and safety ratings. The four-door sedan from 2013 onward receives perfect crash scores in every IIHS category, making it an excellent choice for teen drivers.
Toyota Prius
The Prius is an extremely functional car with lots of cargo space. Even more importantly, it gets impressive gas mileage so your teen will save lots of money on gas. Choose a 2010 or later model for the best safety scores.
Subaru Forester
If your teen prefers a larger SUV, the Forester is one of the most reliable and safe options on the market. Standard all-wheel drive is perfect for teens who drive in icy and snowy conditions in Philadelphia, Doylestown, and Flemington. The Subaru has had high safety scores since 1999, but for the most updated features, then opt for a 2009 model year or later.
Find a Used Car for Your Teen
Now that you have a handy list of safe options to choose from, you can start looking for the perfect used car for your teenager. Fred Beans Used has a massive inventory in the triple digits, so you'll certainly find an option on our lot that's right for you. Check out our online inventory to get a look at what we have in stock. Once you find something you like, contact us to
schedule a test drive
and we'll get you behind the wheel!