Let's face it: If you're someone who loves camping, hiking, and road trips, you need a car with some space for your gear. While full-size SUVs do offer the most cargo space, they can often be bulky and difficult to maneuver. So, what's the best solution? A compact SUV, of course!
Used compact SUVs are perfect for long trips to the mountains or even for a drive to your local trail. They offer the agility you need to make sharp turns while also giving you plenty of room for your bags. Plus, used cars are significantly less expensive than new models, leaving you with more money to buy those new hiking sneakers you've been eyeing.
To help you narrow down your options of
used compact SUVs
, we've created a list of some of the best ones to check out. For drivers of Philadelphia, Doylestown, and Flemington who need a used SUV, come visit us at Fred Beans Used for a test drive!
Honda CR-V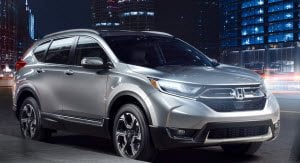 Get all of your belongings safely stored away with the Honda CR-V. Seemingly defying physics, the CR-V manages to fit a ton of cargo space into a very compact SUV. Plus, the lightweight frame of this vehicle makes it perfect for winding along back roads.
As if that weren't enough, the all-wheel drive offered in most Honda CR-Vs is great for traveling in the rain or snow. If you decide to go with a more recent used model, such as the 2015 Honda CR-V, you'll be supplied with all the modern amenities of new vehicles. Some of these options include Bluetooth® connectivity and keyless start.
Jeep Grand Cherokee
Looking for a
used car with tough handling
? The Jeep Grand Cherokee's impressive power will get you up those rocky hills to your cabin. Since 2011, this compact SUV has tackled the road with a 3.6L V6 engine. Plus, you'll have no problem getting up the snowy inclines of the ski resort with the Grand Cherokee's all-wheel drive.
This pre-owned SUV has all the fixings for a perfect winter ride with the optional rear defroster and heated mirrors. With this car, nothing will get in the way of your weekend adventures.
Kia Sorento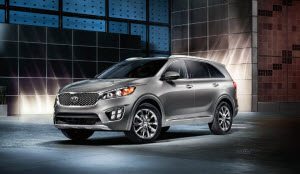 If family camping is in your near future, consider the Kia Sorento. Able to seat up to seven passengers, this used SUV is ideal for any family trip. For more cargo room, opt for the 5-seat Sorento. This option will give you tons of space for your portable grill and tent.
In addition, this used vehicle comes outfitted with a trip computer so you know the exact distance you drove. On top of that, the available fog lamps will help you see in cloudy or misty conditions. Once the weather clears up, open the optional moonroof for a view of the stars.
Test Drive Your Used Compact SUV Today!
At Fred Beans Used, we want to ensure that you have all the tools you need to have a memorable trip with your family. Our used vehicles include optional features that'll help you navigate the roads throughout your journey.
For drivers of Philadelphia, Doylestown, and Flemington who want the perfect compact SUV for their next expedition,
stop by our showroom
for a test drive today!