Founded in 1745 by William Doyle, Doylestown, Pennsylvania, is a truly incredible town that's a joy to both live in and visit. In addition to its long history, Doylestown is also one of the best located towns in the entire state, only a short drive to the exciting cities of New York and Philadelphia. Although Doylestown is a town that always keeps its eye on the future, it also stays in touch with its roots, maintaining an interesting historical district you should be sure to visit.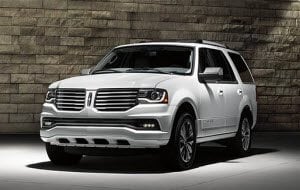 If you ever stop by Doylestown, try to visit some its most exciting sites, including James A. Michener Art Museum and the Moravian Pottery and Tile Works.
Touring everything that Doylestown offers is much simpler and more rewarding when you have the right car, particularly a luxury SUV. Learn why the easiest way to find great
luxury SUVs near Doylestown, Pennsylvania,
is by working with the dedicated dealership team at Fred Beans Used.
Buying a Luxury SUV at Fred Beans Used
When buying a used luxury SUV, one of the most important things you can do is work with the right dealers, which ensures the quality of your vehicle and gives you the peace of mind you deserve. While other dealerships only care about making a sale, Fred Beans Used cares about what's right for you. Any used car you choose should fit your needs exactly, and when you have access to the Fred Beans inventory, you're guaranteed to find your perfect fit.
Choosing from the Fred Beans Used lot means having access to a huge selection of top-quality pre-owned vehicles, including luxury SUVs. When you're able to choose from such a wide inventory, you'll be sure to get a car that fits your needs and lifestyle, leading to one of the most rewarding car buying experiences possible.
Out of all the benefits of working with Fred Beans Used, the one that matters most is having a variety of excellent pre-owned cars to choose from.
Partnering with the Best Staff Around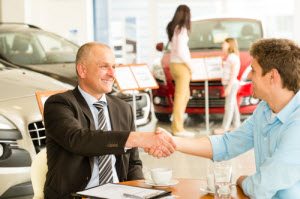 Fred Beans Used is committed to offering consumers in Doylestown, Lansdale, and Philadelphia with a comprehensive dealership experience, and we're able to live up to this commitment thanks to our knowledgeable and caring staff.
Deciding on the used car for you can sometimes be difficult, which is why our sales team is ready to help you browse our stock for your dream car. After you've landed on your perfect vehicle, you can get the funding you need by partnering with our experienced
finance department
. Down the line, when your SUV needs regular maintenance, you can bring your vehicle back to Fred Beans Used and our service and parts department will return your car to tip-top shape.
Not only does searching for your next used car at Fred Beans Used mean having access to a huge inventory, it also means working with the best dealership team around.
Find Luxury SUVs near Doylestown, PA
Searching for exciting luxury SUVs near Doylestown, Pennsylvania, can be simple, fun, and successful when you visit Fred Beans Used. We also serve Philadelphia and Lansdale, and can't wait to show you the best dealership experience of your life.
Contact us today
!