Picture this: You've just found your perfect used car from a reliable dealership or private seller, and you're ready to hit the road. As you're driving home, you begin thinking about how you'll care for your vehicle and what will happen when it comes time to trade it in. You may start feeling anxious about the responsibilities of purchasing a used car and wonder if you made the right decision.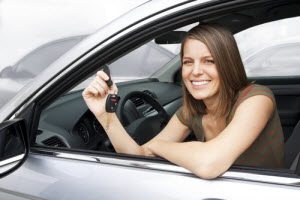 The good news is that there are tons of inexpensive and easy ways to maintain great value after buying a used car. Plus, many of the measures you can take aren't very different from what you would need to do to preserve the value of a new vehicle. To give you an idea of how to protect the value of your used vehicle, Fred Beans Used has created this list of tips for drivers of Philadelphia, Doylestown, and Flemington.
Stay In Good Shape
This tip may seem obvious, but you'd be surprised how many drivers forget the value of maintaining their vehicle's exterior and interior condition. When you eventually trade in your car, the first aspect a dealer or buyer will notice are scratches and dents. Getting into the habit of immediately repairing these blemishes will ensure that your used car is in top-notch shape when you're ready to resell.

 

You'll also want to remember to address any strains or unpleasant smells inside your vehicle. Even if this means having your car professionally cleaned, taking care of this problem can bump up the overall value and attract more interest.
Schedule Regular Checkups
As is true with any vehicle, making sure to schedule routine service for maintenance and repairs goes a long way in increasing the value of your car. No matter what the odometer reads, you'll want to get the necessary replacements and inspections by a trained mechanic who will be able to spot any potential issues.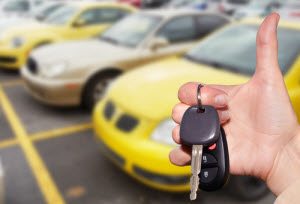 If there's ever a situation where expensive service is needed, it's wise to make the repair or replacement. Not only will this help your car stay in great condition, but it'll also show the buyer that you took the extra step to have your vehicle cared for properly.
Save Your Records
Another wonderful way to maintain the value of your used car is to save all receipts from your maintenance visits. These records will be taken into consideration when a dealer is appraising your vehicle's value. Maintenance and repair documents offer proof that the car in question has been thoroughly preserved, thereby making issues less likely for the buyer.

 

On top of that, these records keep the buyer in the know about when the car is due for its next service appointment so they can maintain your car's health as well as you did.
Head to a Dependable Dealership
When you're getting ready to service or sell your used car, you'll want to find a dealership with customer service excellence. Look no further than Fred Beans Used for all your maintenance and trade-in needs. Our knowledgeable and friendly staff will perform any repair or improvement to your vehicle to sustain its value.

 

In addition, each of our sales associates will strive to get drivers of Philadelphia, Doylestown, and Flemington a great price for your used car. So, the next time you need an oil change, visit our service facility or

schedule an appointment

today!