When it comes to purchasing a used car, there's a lot of homework to do. Drivers in Reading, Doylestown, and Boyertown want vehicles that are going to be reliable yet powerful, and last them for many years to come, even if they've been pre-owned. That means knowing what your options are and where the best vehicles can be found.
It's handy to have a list of the
best used vehicles
around to get started. Find the perfect pre-owned car, truck, or SUV for your driving needs by reading up on the top used car models available at Fred Beans Used.
Ford Focus
The Ford Focus is an outstanding small sedan, which delivers an upscale feel at a price that doesn't break the bank. It also features a smooth and steady ride with impressive fuel efficiency. Some have compared its handling to that of a sports car.
Ford Fusion
A more upscale answer to the Focus, the Ford Fusion offers plenty of comfortable space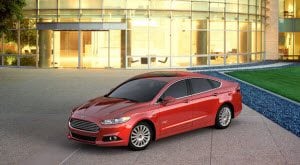 inside for passengers and drivers alike, and gives you a true luxury feel combined with intuitive technology and safety features all around.
Toyota Corolla
Toyota is one of the most dependable makes of automobile on the market. They're a constant presence on roads all over the country and their owners swear by their comfort and performance. The Toyota Corolla is their compact sedan and it delivers quite a punch as well as offering luxurious comfort and technology.
Hyundai Sonata Sedan
The Hyundai Sonata is a mainstay among midsize sedans and for good reason. It delivers a basic package that yet still manages to feel upscale and deluxe, while offering a range of technology features, enticing comfort, and confident handling.
Honda CR-V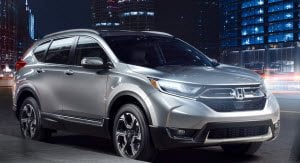 Among small crossover SUVs, the Honda CR-V is a class-leader overall in many ways. It features strong acceleration, superb performance and fuel economy, a range of safety and comfort features, and advanced technology at its base level package. It packs a lot of punch and value.
Hyundai Tucson
Another excellent entry in the crossover SUV sector, the Hyundai Tucson combines the manufacturer's reputation for quality and performance with tons of interior room, substantial cargo and storage space, and plenty of high-class comfort, information, entertainment, and safety features.
Ford Escape
SUVs are extremely popular among used vehicles and the Ford Escape's 4WD V6 performance is hard to beat. Like many of the other cars on our list, it offers strong handling, a solid EPA-estimated fuel economy, and a range of supreme comfort and infotainment features.
Cadillac Escalade
Cadillac is the manufacturer of luxury vehicles. Their name goes back for decades and other car manufacturers wish they could match this badge. The Cadillac Escalade is their full-sized SUV and from top to bottom, handling to power to entertainment and safety, it offers everything you could want in a car like this.
Top Used Car Models
If you're looking to buy a pre-owned vehicle, you can find these and many other top used car models in a variety of model years in the inventory at Fred Beans Used. Just give us a call or stop into our dealership for more information or to
take a test drive
today!