When it comes time to buy a new vehicle, we are all faced with the same question: do I buy new or used? For drivers in the Philadelphia, Flemington, and Doylestown area, this is an important question as you need to choose the ideal car for you and your commute.
Consider the following information when weighing the pros and cons of a new vs. used cars when it's time to trade your old model in.
New Car Advantages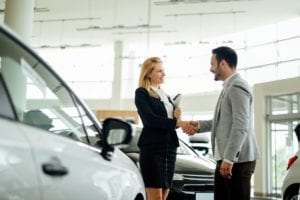 Of course, when you buy a new car, you are getting exactly that-a new, never-touched vehicle. You don't have to worry about mileage, potential damage, or needed repairs. You just have to pick the model and color you like the most and you're on your way.
Each year, technology gets more advanced, and we see this in the newer models that come out. What boils down to a small computer comes standard on most new vehicles nowadays. So, if this tech is something important to you, you might want to consider purchasing a newer car.
New cars can also come with better interest rates on loans and sometimes lengthier warranties. There is a price to pay for all of these benefits, though-quite literally! Upfront, buying new cars can be significantly more costly than buying used.
Benefits of Owning a Used Car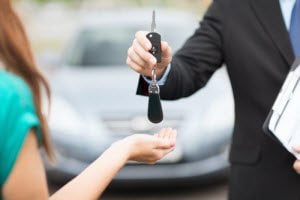 Let's turn the tables and consider the benefits of purchasing a used car. While you might not get that fresh, new-car feeling, the latest tech, or promising loan deals, there is a lot to say for purchasing your car used. For instance, if you have a set budget, you can get a more luxurious car when you buy used if you're willing to buy a model that's a few years older. Just picture it: it may be a 2009, but it has leather interior!
Alternatively, if there's wiggle room left in your budget after you pick out a used car, you can afford the upgrades that you want to make the car uniquely your own. These upgrades can include a new stereo system, reupholstered seats, or maybe even a paint job. The world is your oyster
when you buy used
.
Used cars often come with cheaper registry renewals and lower insurance and depreciation rates, too. This happens because, in the eyes of the insurance companies, your car is worth less compared to newer vehicles, which means it costs less to keep it covered. This also means that if you were to sell your used car, you might have a better ROI than you would with a newer car. Still, we all know that the real value of a car is calculated by how much it is cherished.
Comparing New vs. Used Cars at Fred Beans
If you think you might be interested in purchasing used, we can certainly help you make a decision!
Stop by our store today
, serving the Greater Philadelphia area, and check out our used car inventory.