Oversized and luxurious trucks have dominated the auto market for the last few years thanks to their versatility. These models can take on the city streets but also double as adventure vehicles and worksite companions, truly fulfilling all of your automotive needs. Though there are many on the market to choose from, Ford is known for engineering the first all-American truck: The F-150.
If you're looking for a classy pickup that can also work hard to get the job done, then it sounds like you need a pre-owned Ford F-150 model. There are many benefits to buying used trucks and buying a used Ford F-150 means you're getting a powerful model at an incredible value. However, there's a lot of thought that should go into purchasing something pre-owned.
To help you along your journey, the team at Fred Beans has created this handy guide. All you need to do is follow our tips for buying a used Ford F-150, and this exciting process will go off without a hitch. Consider these points below to discover which used F-150 is perfect for you. Before you know it, you'll be hitting the roads of Philadelphia, Doylestown, and Mechanicsburg with pure power on your side.
Budgeting for Your Lifestyle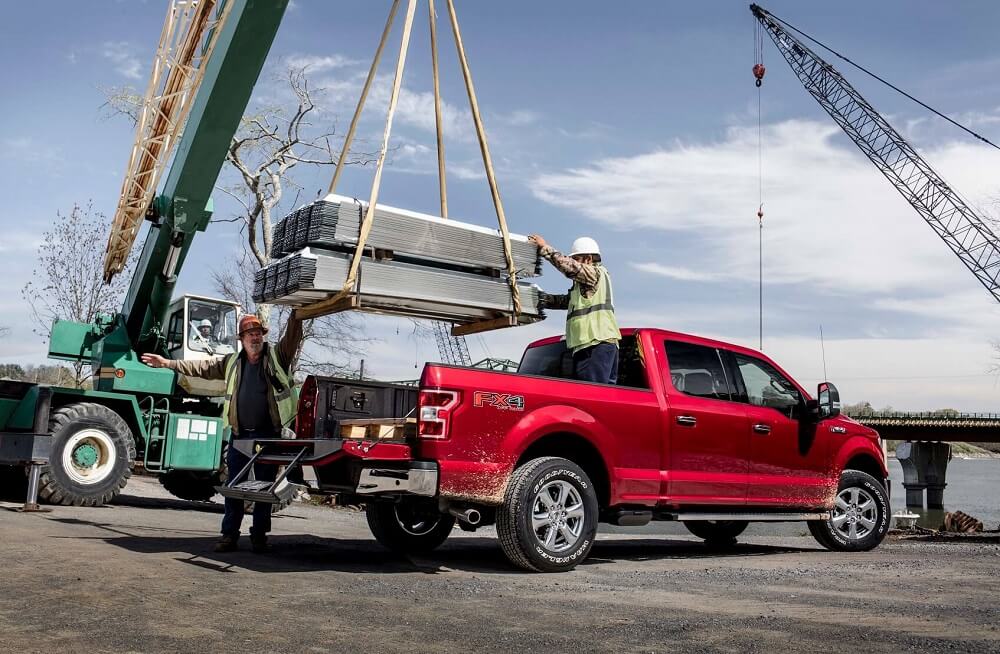 One of the most important things you can do to prepare for buying a used Ford F-150 is ensuring it fits into your lifestyle easily. This means figuring out a budget for purchasing the vehicle. Just by doing a little math, you can find out just what you can spend.
Professionals in the business suggest spending no more than 35 percent of your annual income (after taxes) on transportation costs. However, this isn't a one-size-fits-all solution. After taking a look at your monthly finances, including bills, rent/mortgage, etc., see what's left over. If this results in your spending 10 percent or 20 percent on your F-150, then that's perfect for you.
Remember that transportation costs also consist of insurance, parking/toll costs, gas, and routine maintenance. Don't forget to factor those into your budget as well!
Pay Attention to Mileage
Trucks are made to last and haul loads long distances. Like with any used car, though, mileage matters. Considering how much of an investment a truck can be, it's important that you choose an F-150 with a mileage that works for you, so it can last much longer. Always keep this in the back of your mind when shopping for any used model.
The average vehicle drives around 12,000 miles a year. So, if the Ford pickup you're considering is five years old, it should have around 60,000 miles on it. However, the number might be much lower or higher depending on the truck's past. What's more important when considering mileage is how it was accrued.

For example, if you have a used Ford F-150 that has less than the normal amount of mileage, that's great! Of course, if it's extremely low, it might not have been maintained the way it should since the driver wasn't behind the wheel as much. On the other hand, more mileage doesn't necessarily equal a bad thing. Ford models are built tough, so a little extra mileage probably won't affect the longevity of the vehicle as long it's cared for properly.
Learn more about how mileage should affect the purchase of a used car:
Do miles matter?
Consider Your Towing/Hauling Needs
Over the years, the Ford F-150 has been offered in a number of different engine sizes. It's best if you consider your towing and hauling needs when buying used, so you can make sure your new-to-you truck will be able to get the job done easily. Not only will buying the right engine size help you maximize your efficiency, but it can also keep you safe as hauling loads that are too heavy for your vehicle can be dangerous-if not impossible.
In the last few years, the Ford F-150 has seen 3.0L, 3.5L, 3.7L, 5.0L, and a plethora of other engine sizes. Though all of these may result in different towing and hauling capabilities, a little homework will help you decide which one is best for you.
Additionally, speaking to the professional sales team at our dealership can also help you find the right capability for what you have in mind. They know our used Ford F-150 inventory well and will ensure you receive the truck best suited to your specific needs.
Choosing a 4×4 Model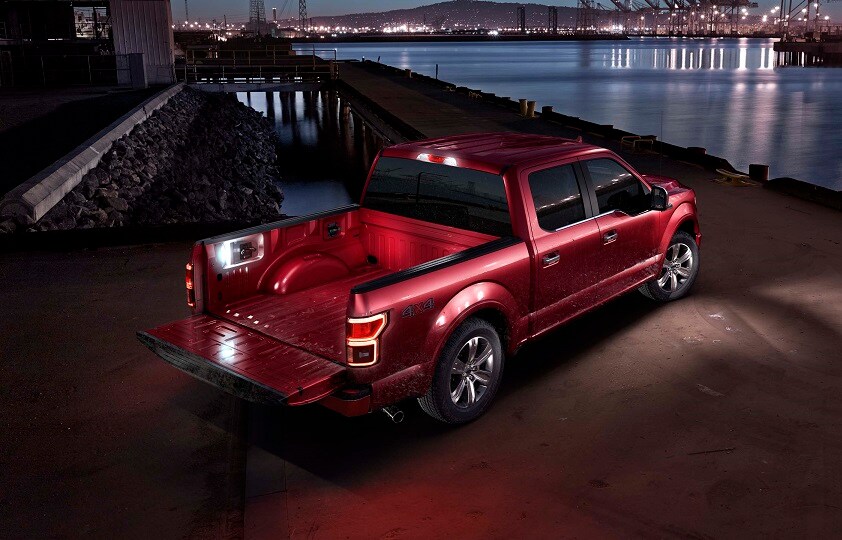 After considering towing and hauling needs, you should also think about if you need your pre-owned Ford F-150 to be equipped with a 4x4 system. If you off-road frequently or need something strong to power through the Pennsylvania winter, a 4x4 model might be perfect for you.
For drivers who've never owned a 4×4 before, consider taking the used F-150 model for a test drive in the area and try shifting in and out of the mode. Doing so will allow you to get a feel for what it's like to drive a used Ford that has these capabilities.
Little Things Make a Big Difference
Lastly, one of the best parts about buying a used Ford F-150 is all the different bells and whistles you can find in and on the truck. Bed liners and lights, advanced stereo systems, step-up rails, and even bed boxes are all possibilities. Plus, some used models even come with high-end technologies that will elevate every portion of your ride, from towing and navigation to staying connected on the go.
Make a list of your must-haves when searching for the perfect used truck. When researching used models in our Ford F-150 inventory, keep an eye out for those features and make sure to find one that you'll be happy to drive for miles to come.
Find a Used Ford F-150 at Fred Beans Today
If your heart is set on a Ford F-150, buying used is a smart way to get the most bang for your buck. Come visit Fred Beans, serving the Philadelphia, Doylestown, and Mechanicsburg areas, and check out our used Ford F-150 options. When you find something you like, make sure to
schedule a test drive
to get behind the wheel for yourself!